Your Settings is one of the most important categories in your Signaturit's dashboard. From there you can change your name, upload your profile photo, reset your password and many more.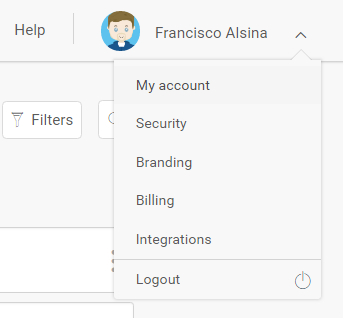 Settings is divided in five main categories:
My account
Security
Branding
Billing
Integrations
My account: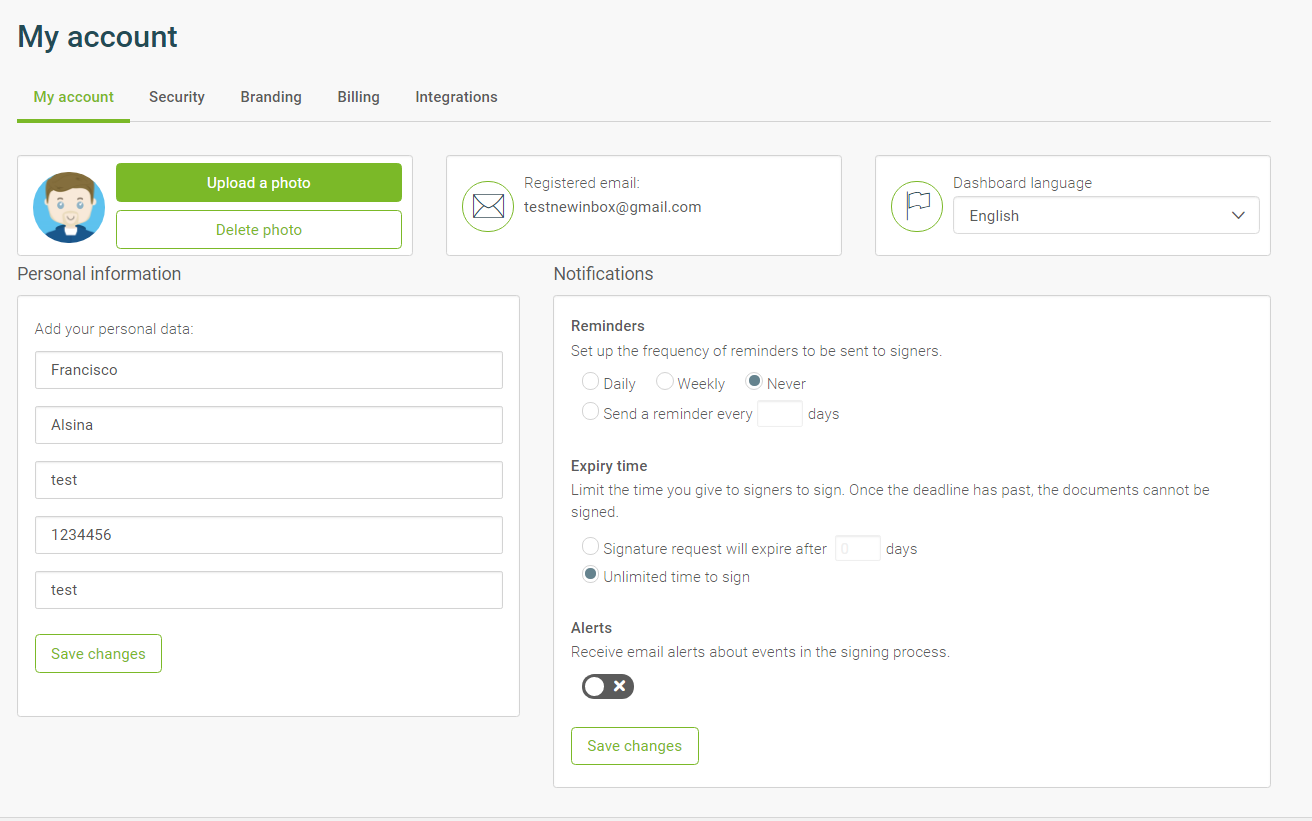 From your personal menu, you can change everything related to your Signaturit's profile: change your own password, personal information, profile photo, registration email and your dashboard's language.
In this tab, you are able to set reminders and expiration dates to your documents. This is great to keep your documents on track and make the process smoother. You can also set an alert for when an user opens or signs a document.
Security: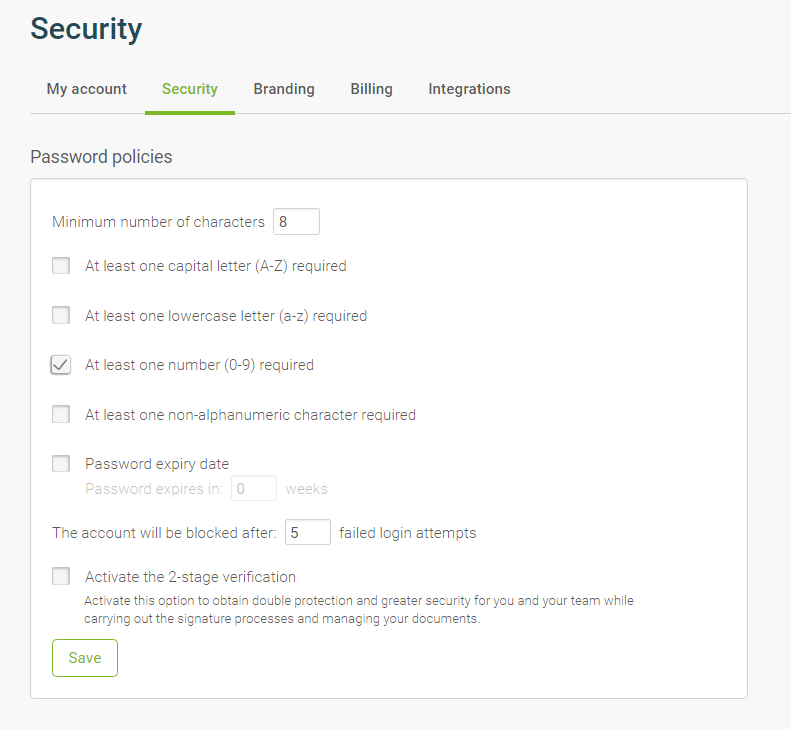 Security options let you manage the way other team members access Signaturit. Decide the security level of the password for your team members. Only an Admin can have access to these Security options.
Branding: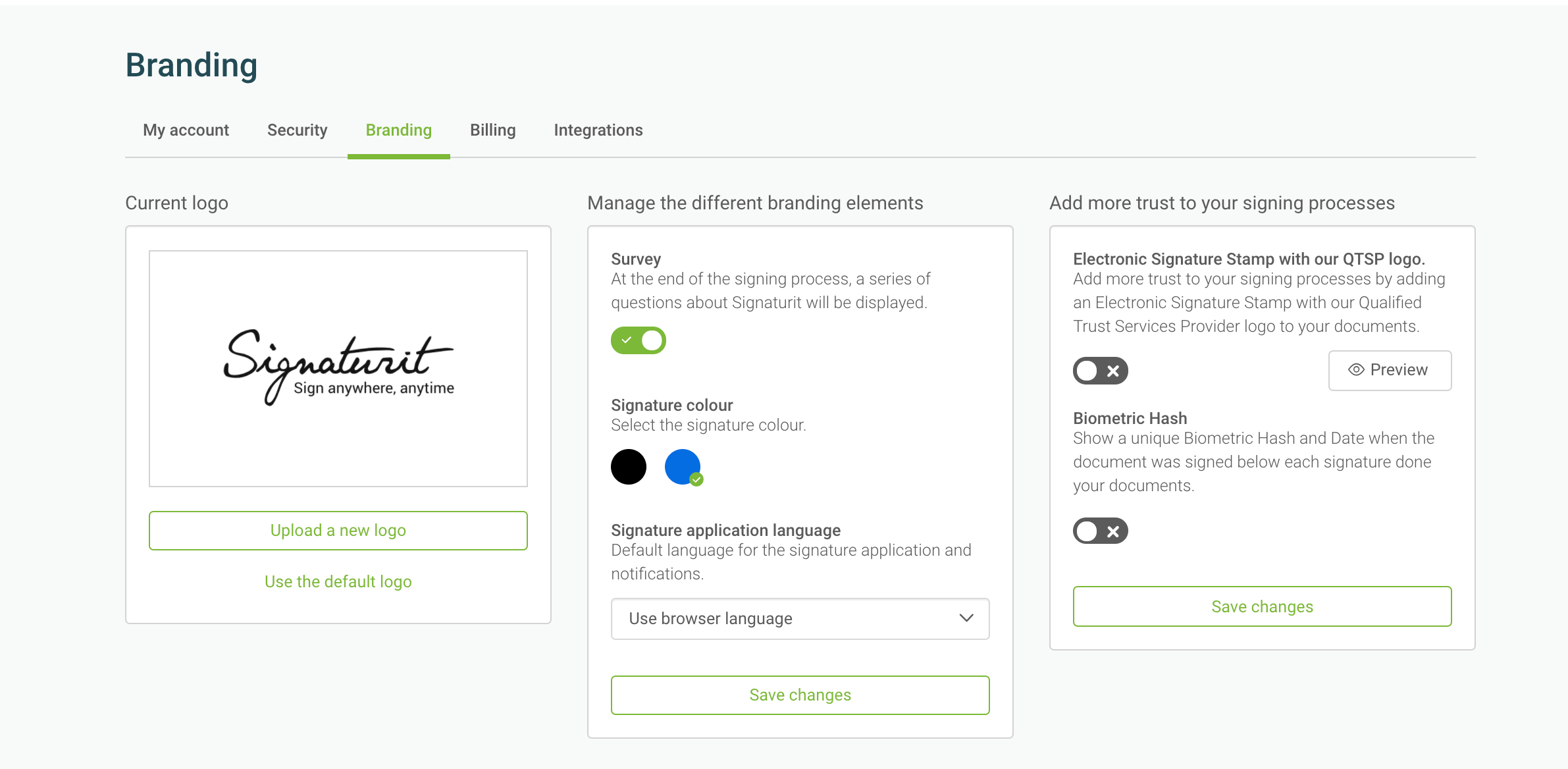 In Branding you can customize your Signaturit's experience. In case you are working with groups, you need to be an administrator in order to have access to it. From Branding you can:
All these options allow you to customize the way you send information and documents to your contacts and signers.
Billing: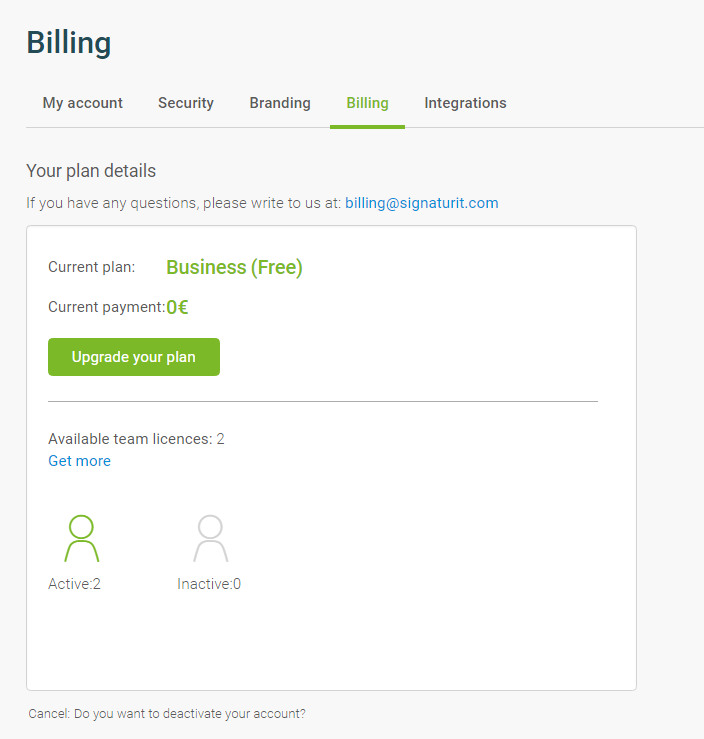 This is the tab you're looking for to upgrade your account and start enjoying more features and flexibility.
In Billing you can also find all your payment information. From here you can cancel your account or edit the company information. Contact billing@signaturit.com in case of any questions regarding billing or invoices.
Integrations: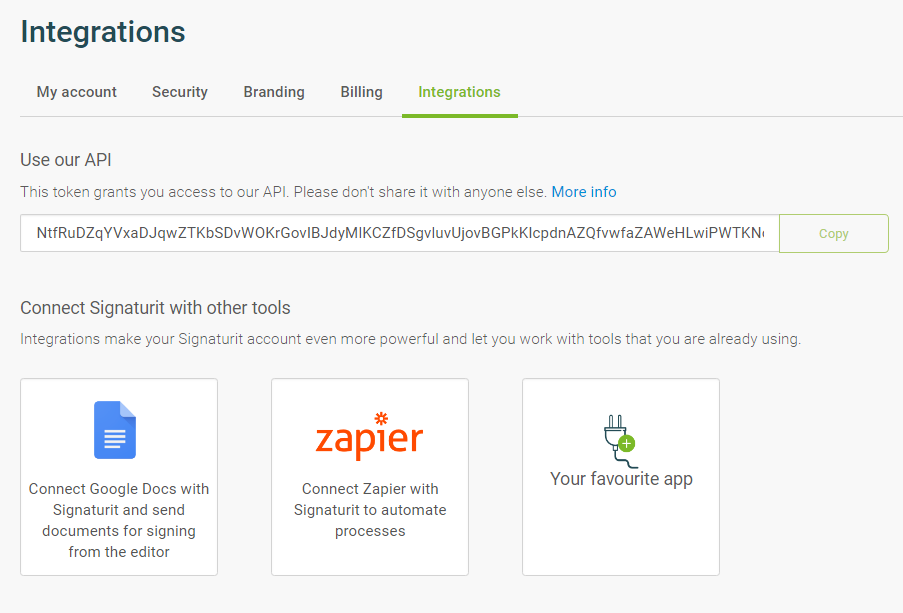 Integrations is your welcoming door to integrate Signaturit's API. To know how to start with our API integration, feel free to click here.
If you'd like to link Signaturit with other cloud platforms like Google Drive, Dropbox, Box and/or Zapier, go here to start.
Some if these options might not be available on your dashboard depending on the type of account that you have. In case of Branding, and if you are working with groups, you'll need to be an Administrator in order to be able to manage this tab.
Feel free to explore your Settings dashboard and contact us at support@signaturit.com in case of any doubts.