Help the recipients of your documents to remember that they need to sign with automatic reminders.
Set up the level of urgency that you need for your reminders in the following way:
Click on My account, under your photo on the upper right hand side of your screen.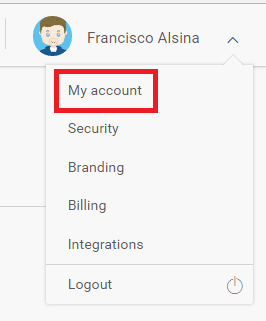 The first option you will see on the Notifications column to the right is the Reminders.

There you can set up your reminders to be sent daily, weekly or X days after the document has been sent, to the signers who still have not signed.
To define that you don't want to send any reminders select Never.
All changes done here will affect all the documents you send out to be signed.
If you want to change the settings for only one document before sending, check this.