Notifications allow you to know when the recipients of your documents have opened and signed any document. Set reminders so that your recipients don't forget to sign your document and set expiration dates in case a document is not longer valid after a specific date. 
To set your notifications:
Click on My account, under your photo on the upper right hand side of your screen.
Notifications settings are on the right column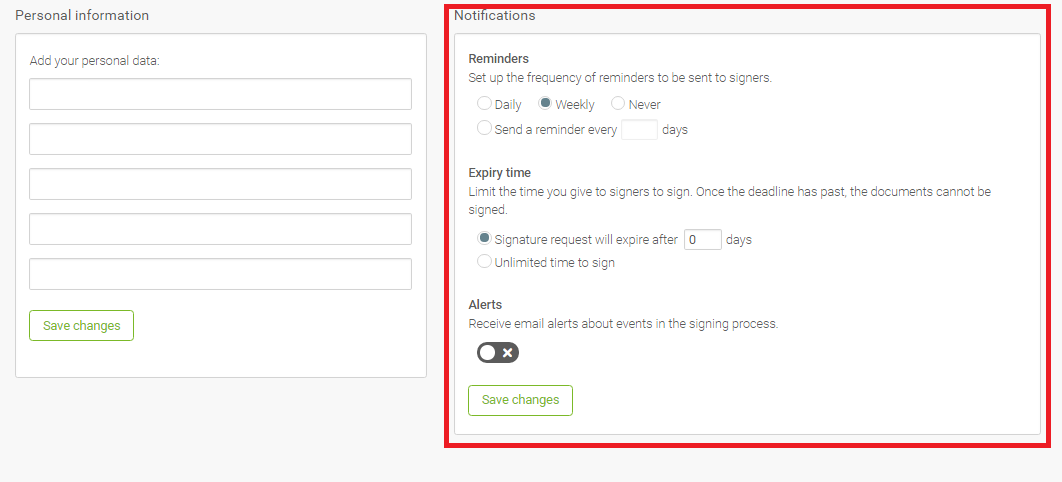 Select if you want to receive Alerts, send Reminders or set expiration times. Changes will be made automatically everything you set something.