Your account will be blocked after five failed attempts (by default) when logging in. There's no need to worry though. Follow these steps to recover your account.
Click "here" when you get the blocked account notification.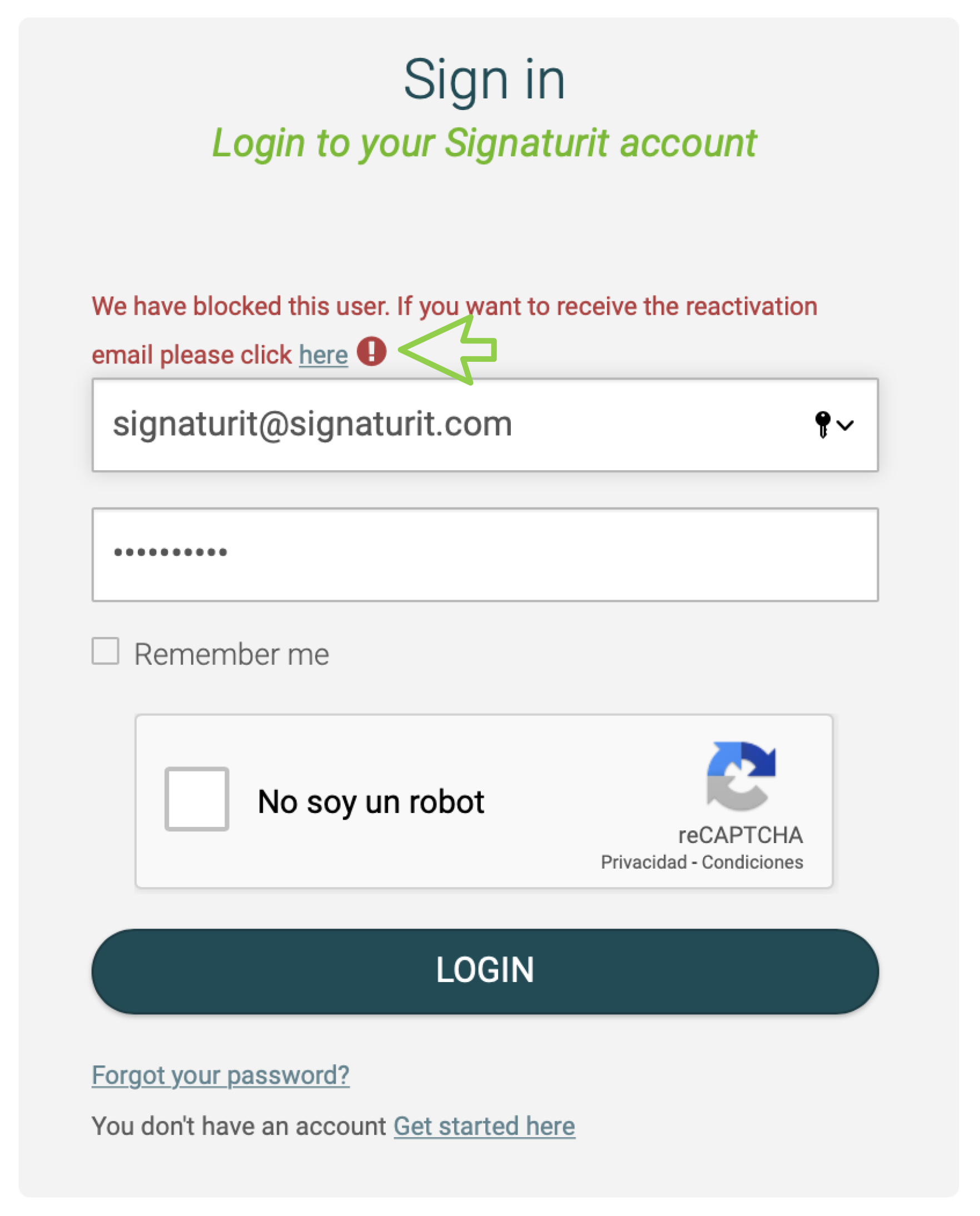 Wait a couple of minutes and you'll receive an email to change your password. Just click on "UNBLOCK ACCOUNT".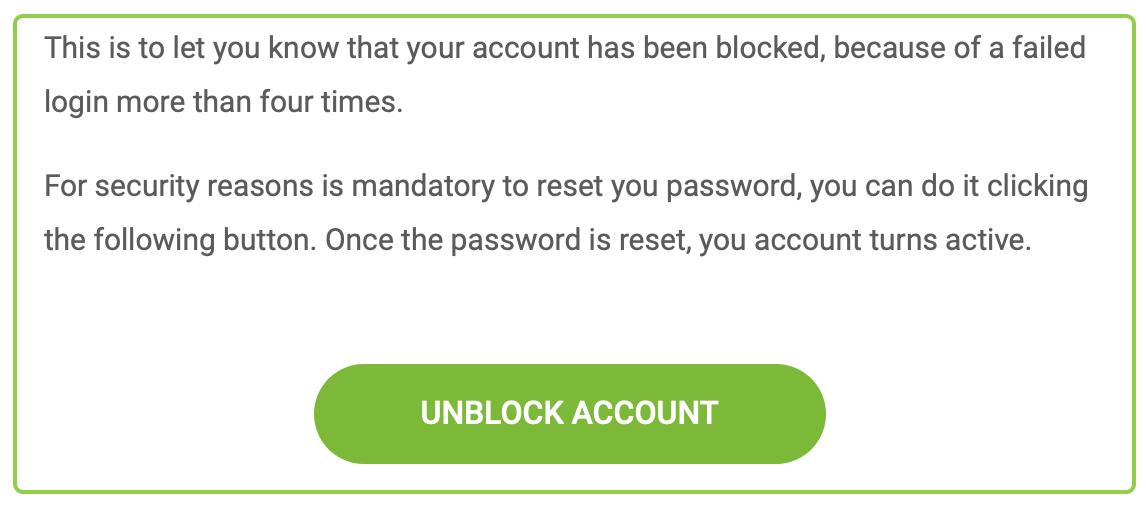 You'll be redirected to a page so that you can recover your password and your account. Write the new one to have access again.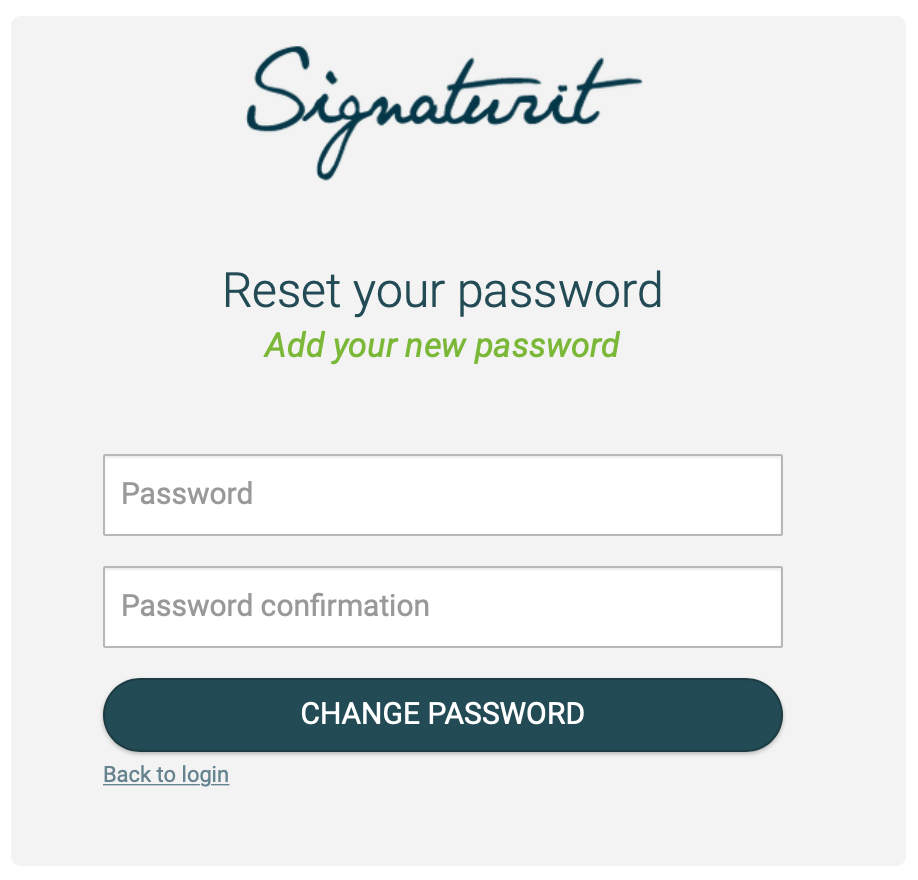 This time make sure to store your password somewhere safe and keep an eye on the "CAPS LOCK" key.
If your account is still blocked after following these steps, get in touch with support@signaturit.com.