Choose the language that you want to appear in the emails that send the documents to sign.
To define it:
Click on the menu from your photo on the upper right hand menu of your screen
Go to "Branding"
When you are within the Branding section, scroll until the bottom of the page and there you will see the option to change the language in the signature application.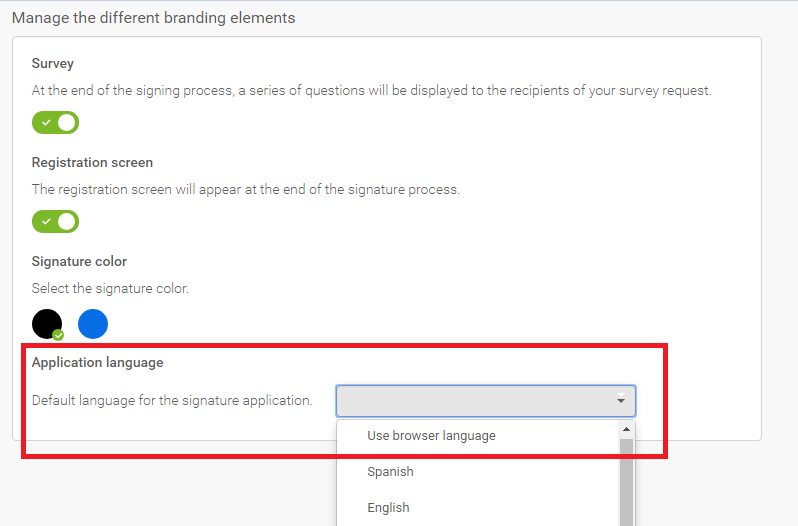 We recommend choosing the option "Use browser language". This way, our system will detect your signer's browser's language and will set the language accordingly. You can choose between English, French, Spanish, Catalan, German, Italian, Dutch and Portuguese. If the signer has set his browser in a different language from these four, English will be set as default. 
Changes will be saved automatically.