From now on we have added a tool to the application that will allow you to take a guided tour through the different functionalities that Signaturit allows you to do.
How to access the guided tours through the application?
Log in to your account and click on the bottom left icon, marked in red in the following image: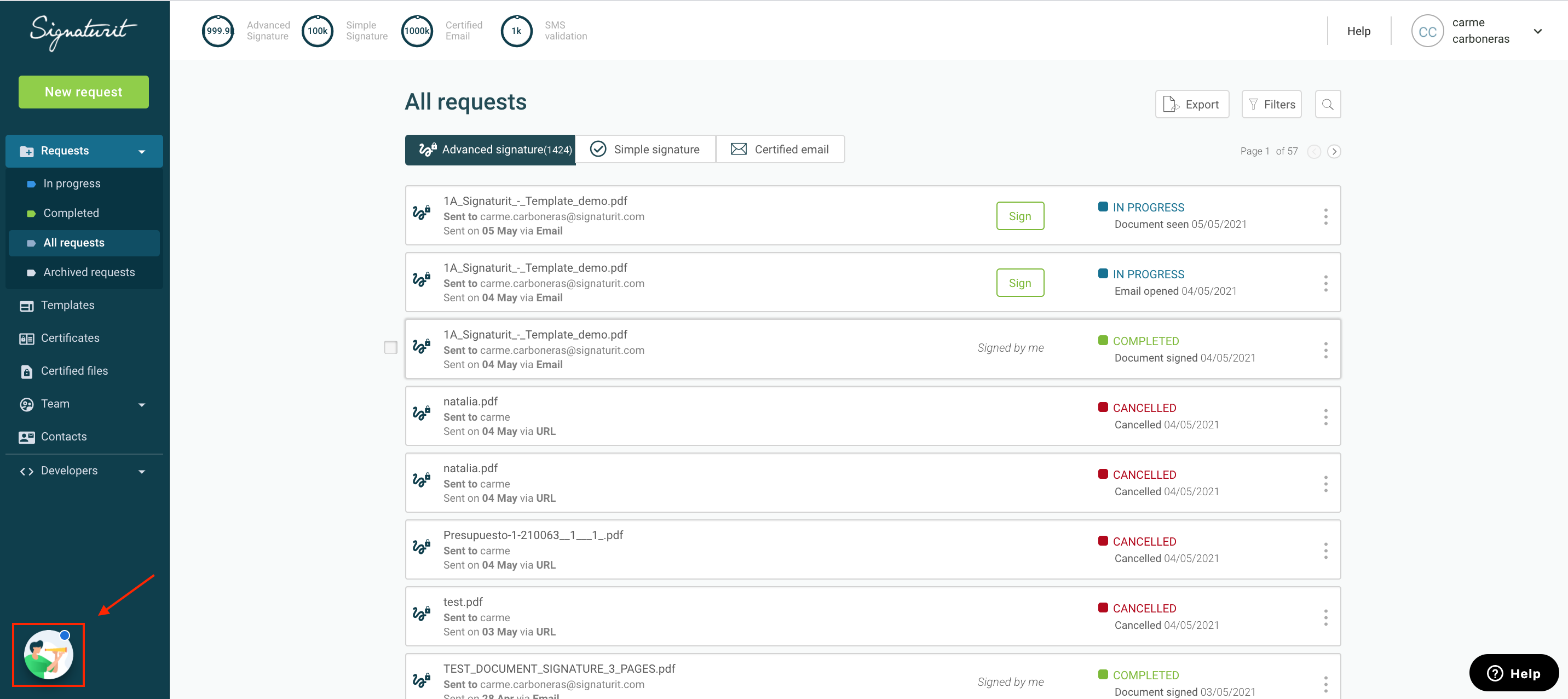 A pop-up window will open from which you will be able to access all the guides available at that moment: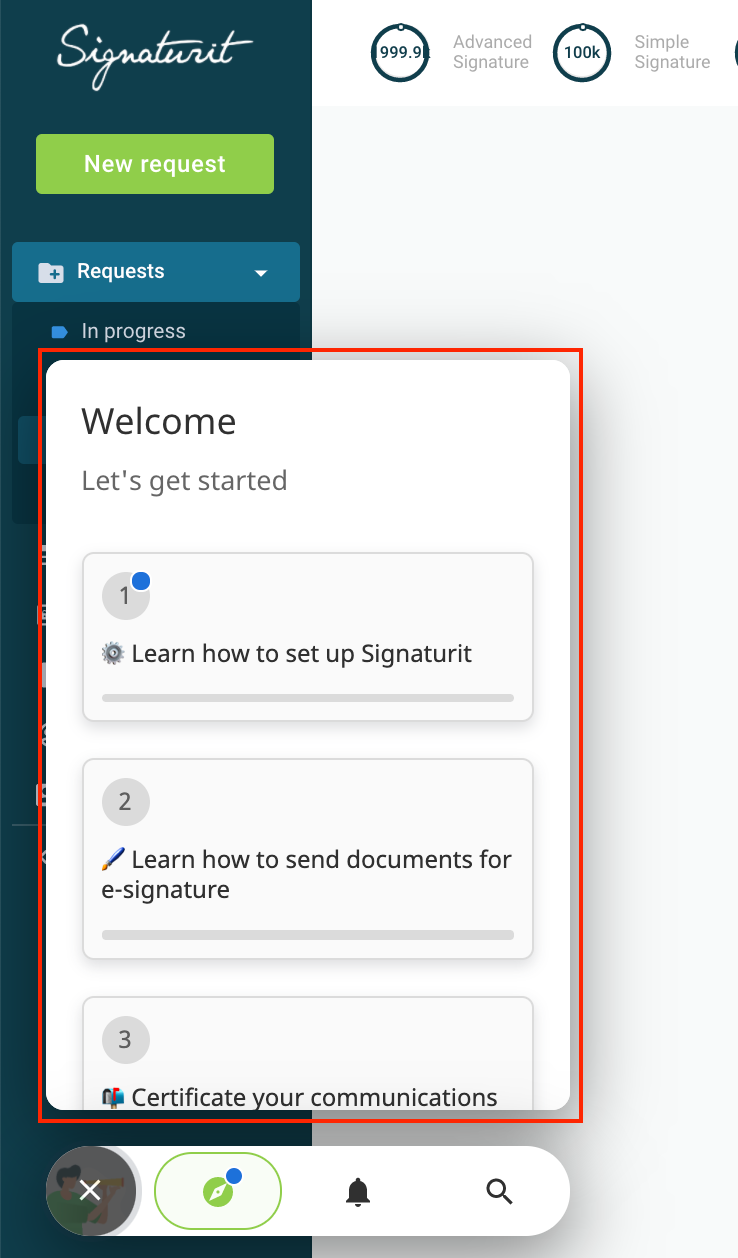 Below is an animation showing the steps to start a tour through the application: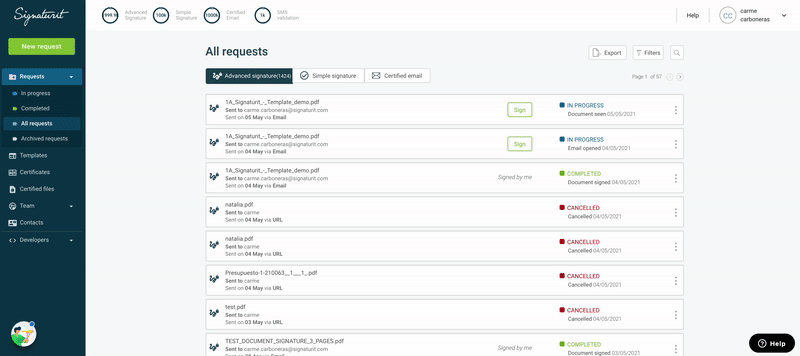 Which tours can you do by yourself through the application?
Learn how to configure your account settings:
Learn how to send documents for signature: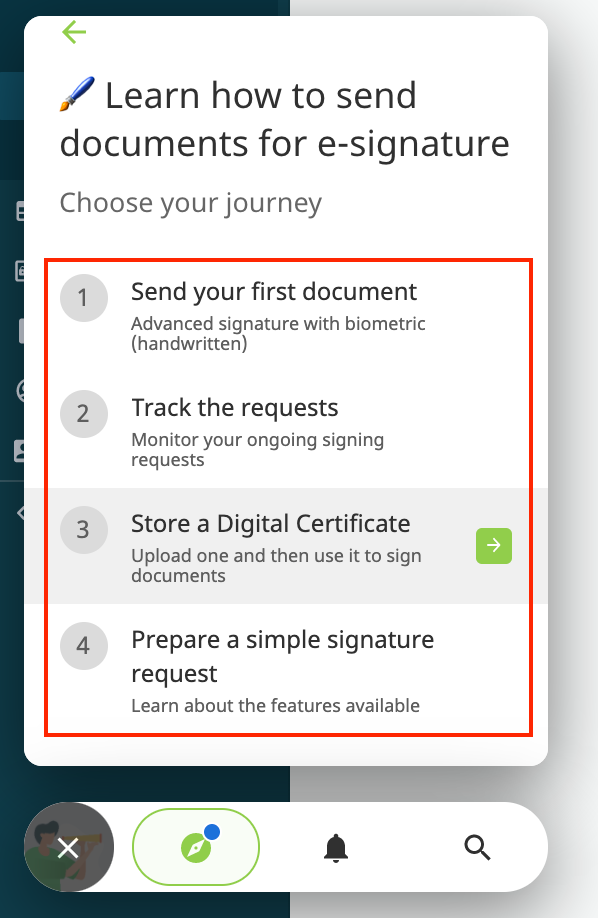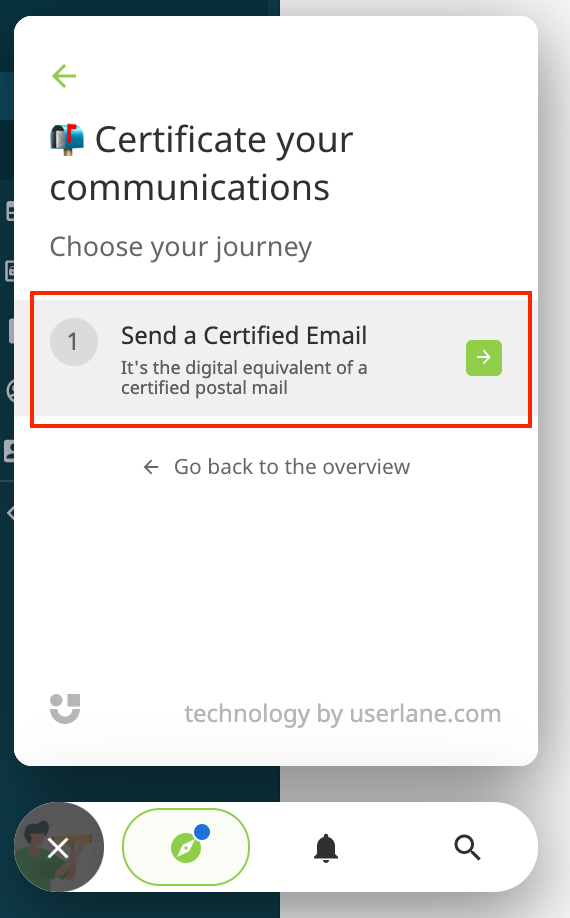 Templates: