With the latest update of our dashboard it is now possible to send a batch request via SMS. This means that you can now send the same document to multiple signers and that they can receive it directly on their phone.
To do this you just have to configure the request as a traditional batch request:
Go to "Send Document"

Upload the document to sign

Edit the document and then click "Send document"

Select the "Batch" option that you will find on the top left corner of the screen
Now you just have to upload your .xls or .csv document that contains the list of email addresses and phone numbers. The first row of the column with all the email addresses must be called "Email" and the second with the phone numbers "Phone".
Remember that previously you have to create the .xls document with all the information you want to send.
This is an example of .xls to send a batch request with three signers via SMS:

Once you upload the document to the platform it will appear like this: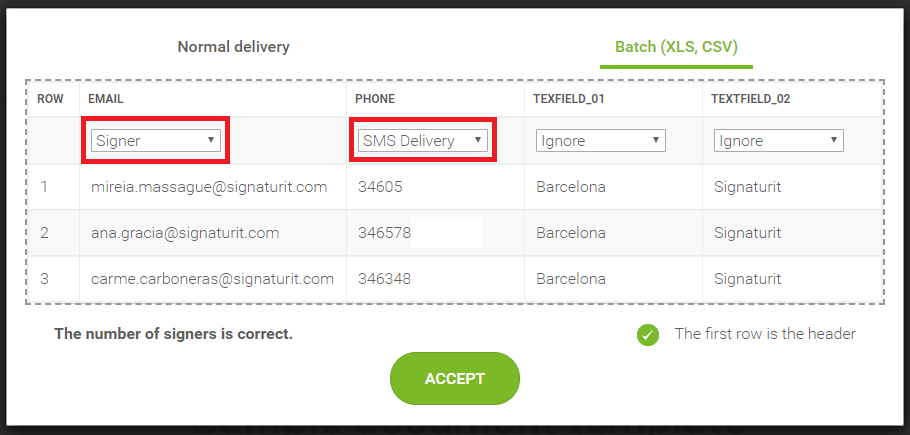 Remember to set the column with the email addresses as "Signer" and the column with the phone numbers as "SMS Delivery".
Once the request has been sent, all the signers are going to receive an SMS on their phones to access the document to sign.
It is important to note that you will need to purchase SMS credits in order to use the SMS validation.
If you're interested but don't know how to do this, send us an email to support@signaturit.com.