Changing a signer's email is useful for cases when that email was mistyped or wrongly introduced. This way you don't have to cancel the request and start anew.
To change a signer's email click go to the request's details by clicking on the request:

Once you're in the detail's window, find the signer that has the wrong email and click on the three dots icon. Then click on "Change signer":

A window will appear. Introduce the new signer's name and email: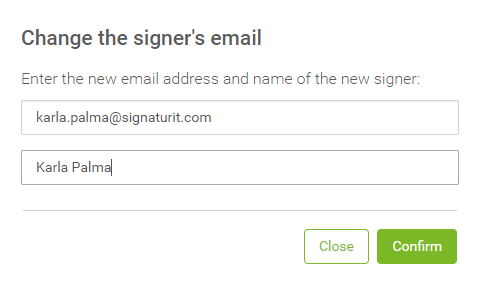 Click on "Confirm" to complete the change.
An email notification will be sent to the new signer.