If you have sent a document to sign and you wish to cancel it for any reason (past the due date, change of document, etc.), you can do it very quickly in just a couple of clicks:
Search for your document "In Progress" and click on the three dots icon. Click on "Cancel request" to cancel it.

A pop-up window will appear requesting a cancellation reason. Write it and click on "Cancel request" to cancel it.
The signer will be informed with an email which includes the cancellation reasons.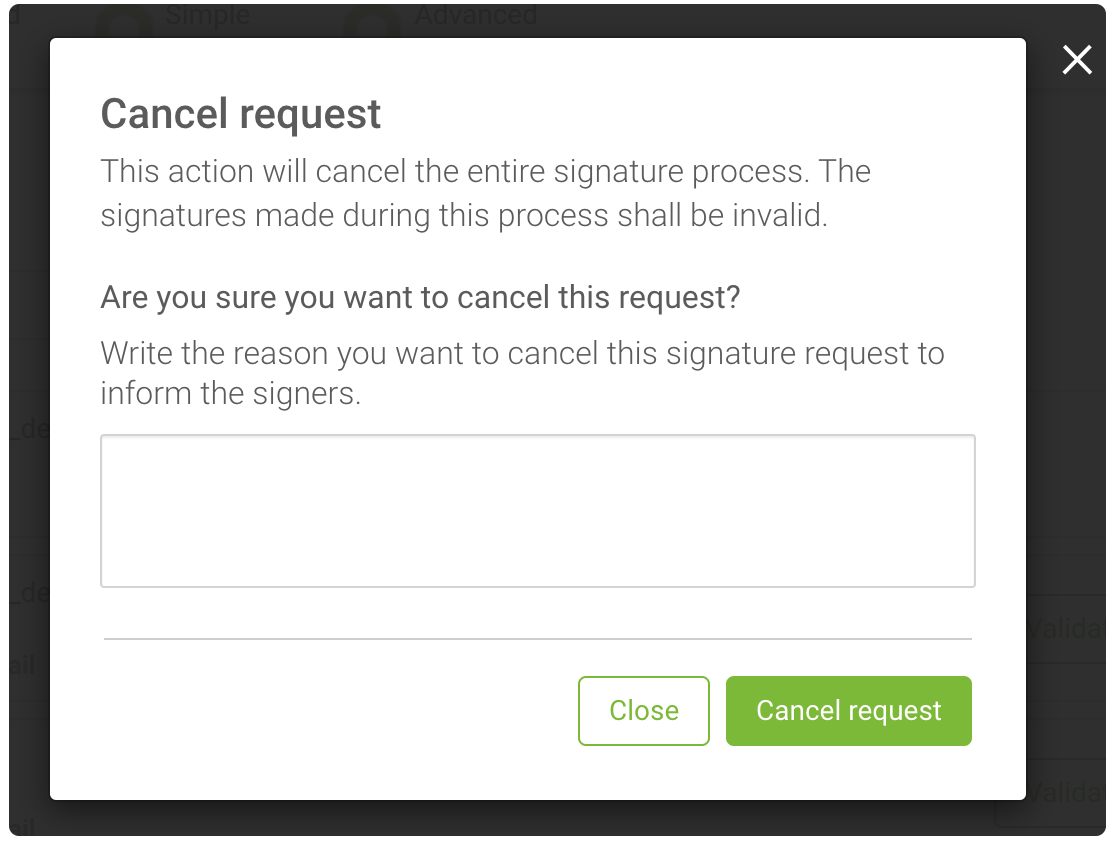 Cancel reminders in batch:
Sometimes you might need to cancel many requests at the same time. In the following you will find the steps you should follow for cancel them.
First of all you should click on the section "completed" or "all requests" in "requests". If you put the mouse pointer on the left of any of the requests a checkbox will be displayed:

When clicking on any of the checkboxes on the left of the signature request, a new menu on the top will appear. This will allow you to select all the requests and choose what you want to do:

Choose the option: "cancel request":

All the selected requests will be canceled at the same time.