The statuses of sent documents can help you to identify not only the success of your sent documents, but it will also help you to identify errors and signers that need reminders to sign.
Your documents can have the following 6 states, identify them by their name and color :
Ready to sign
Completed
Cancelled
Declined
Expired
Error
You can see the statuses in your list of documents in your control panel: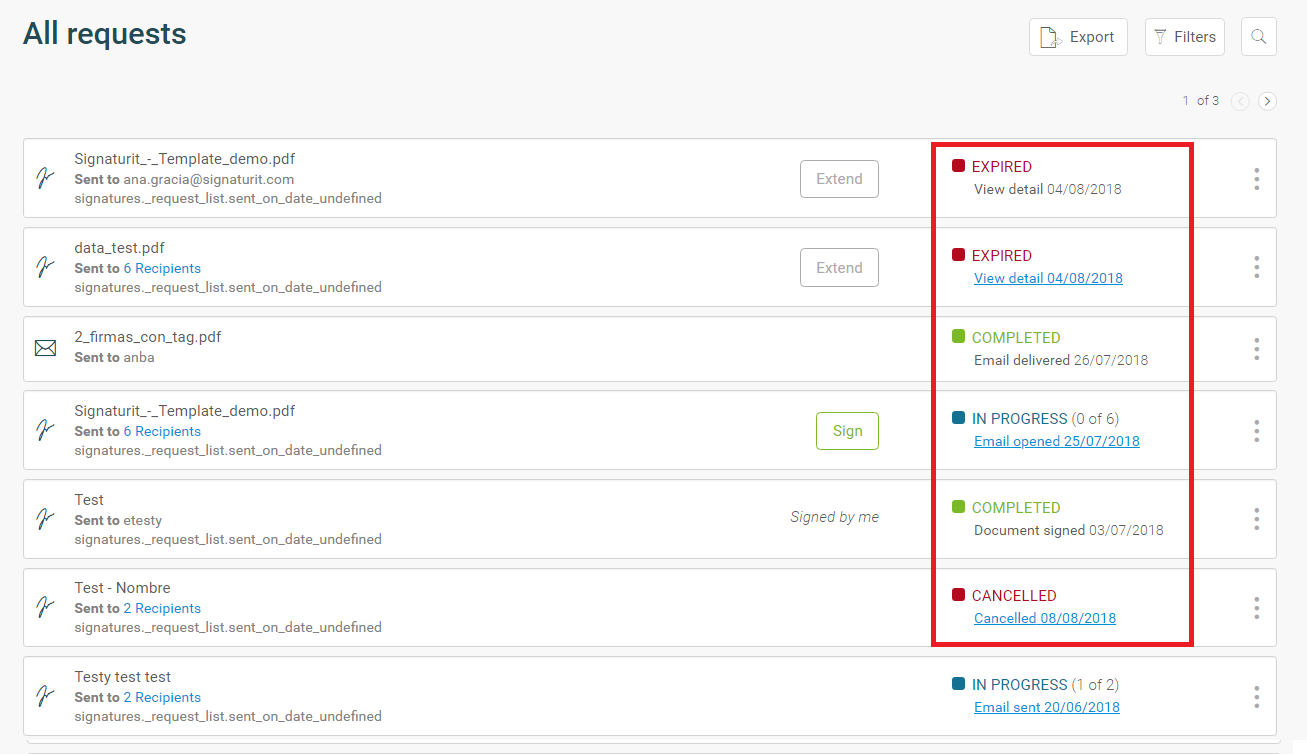 You can also easily filter your documents by status. Check out the left menu and click on "In Progress", "Completed" or "All Requests".