The batch request feature allows you to send automatically a large number of documents to several recipients. In this case, each signer will receive the same document individually. You only need to include the list of recipients who will sign the document and the system will send a copy of the document individually to each signer.
Check here to know how to send several requests using the batch feature.
The requests that you sent using the batch request will be grouped in the same document. You'll notice the document sent in batch thanks to the blue square that's below the document's name: 

In the main window of a batch request, you'll be able to see the statistics and the status of the global batch request.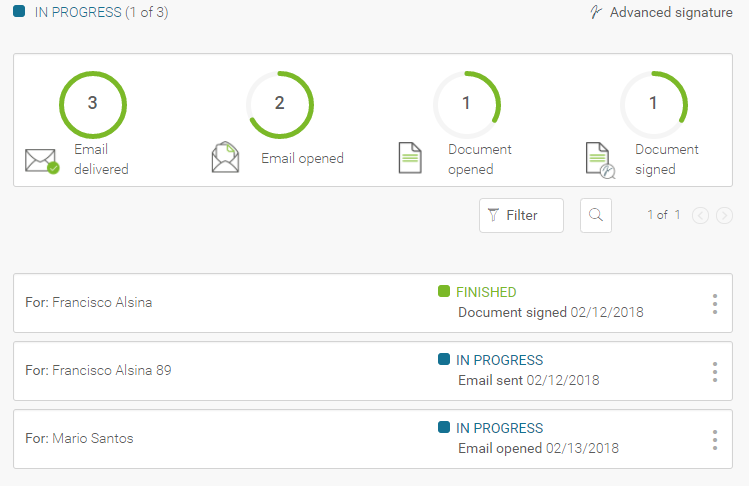 By using the checkbox feature, you'll be able to do the same action at once for several documents:

You can always do an individual action by just clicking on a document or by clicking the three dots icon. Check here to know how to manage a sent document.