Signing a document with Signaturit is very easy and intuitive. You just have to follow these five simple steps:
1.- Click on "Start":
If you land on this window with quick instructions, click on "Start" to access the document.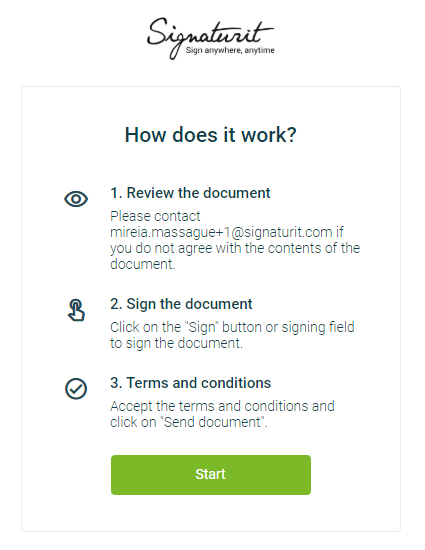 2.- Accept the "Terms and Conditions":
Mark the two checkbox to accept Signaturit's Terms and Conditions and click on "Accept" to have total visibility of the document. The bar will hide.

3.- Fill

each and every

form field:
Proceed to fill out all the requested information. The green fields have a default value that you can modify and the grey fields have to be filled out.
Check the upper bar to know exactly where there's more information to be filled out or where you have to sign. Click on "Fill in" to quickly see the form fields or signature widgets.

NOTICE
Make sure that all form fields and all signature widgets have been filled out. All fields must be in color green so that you can finish the signing process.
4.- Sign the document:
In order to sign the document you must draw your signature in the "Click to sign" box.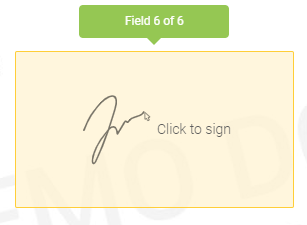 With the new signing app it is possible to sign from your mobile by scanning the QR code that you will find in the left column.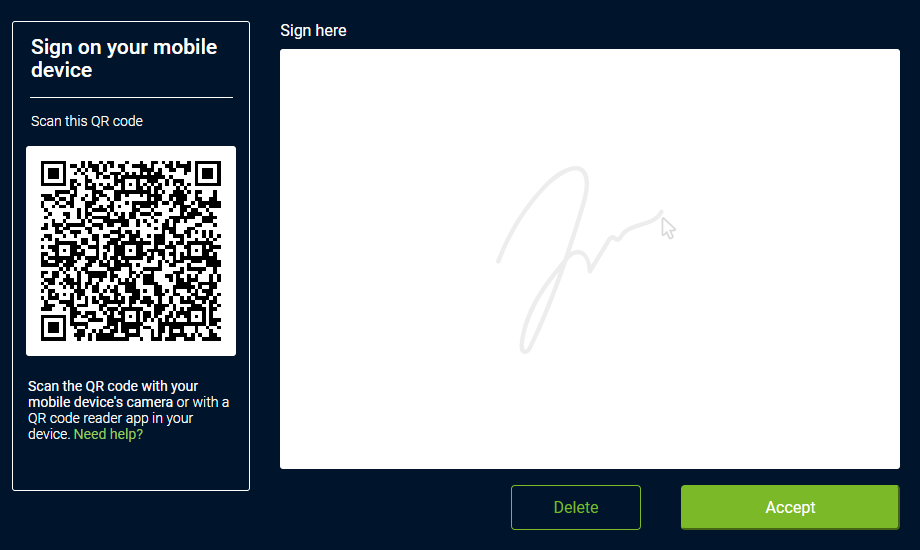 Once you have signed, click on "Accept".
5.- Click on "Send":
Once you have filled out all the fields the "Send" button will appear. Click there to complete the process.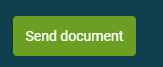 Remember that this button will only appear when all fields are filled (in green).
6.- Here you have all the steps in a video: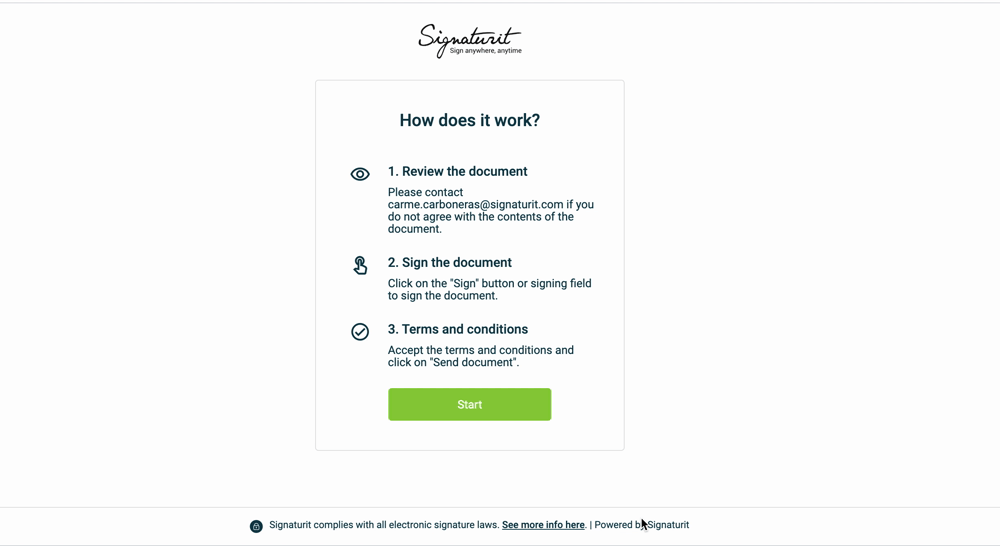 If you face any technical difficulties, please, check out this guide with solutions to the most common issues.
In case that you do not agree with the content of the document, please contact the person that sent you the signature request. Signaturit is not responsible for the contents that you receive for signature.