Sometimes documents will be protected with a PIN code that will be sent to your phone number. Below you will find all the steps so you can sign a signature petition in just a few steps.
After opening the request that has been sent to you, you will access the next step of the signature process, in which you will have to enter the PIN code that will be immediately sent to your phone: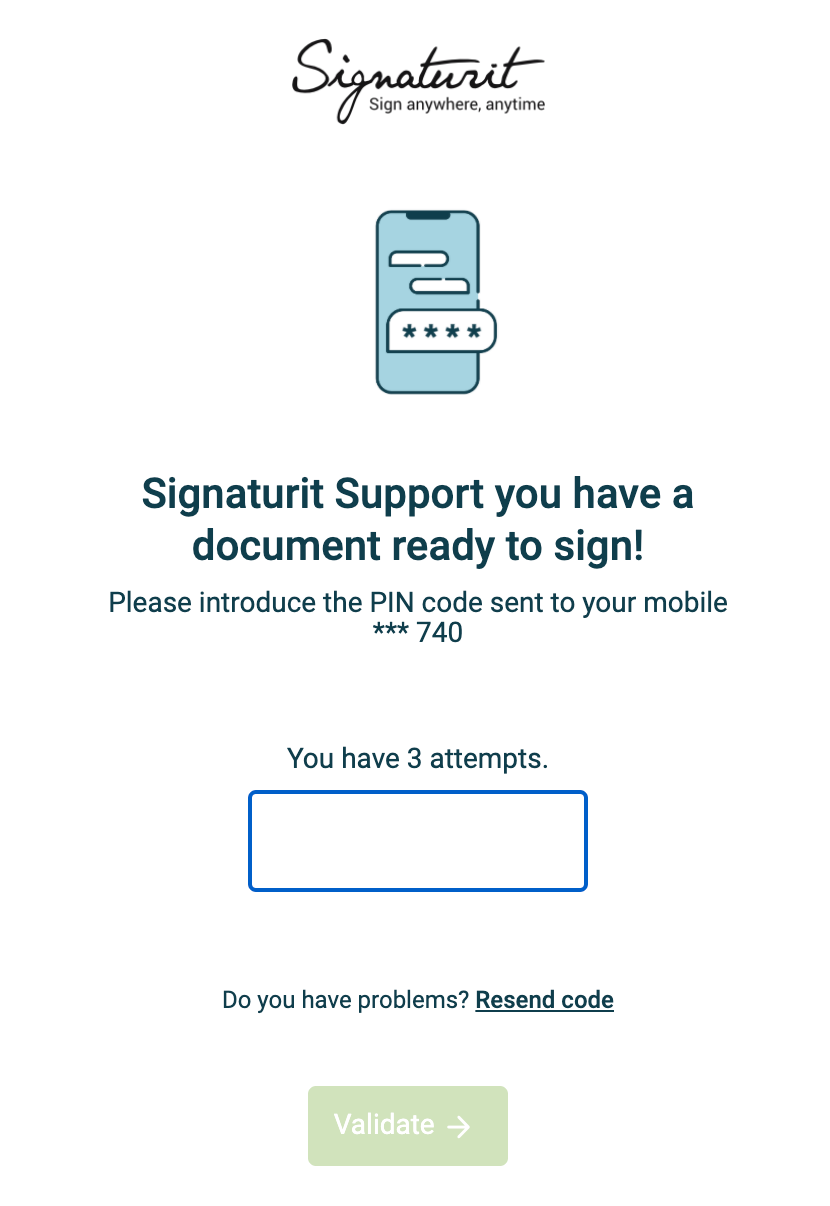 Enter the code and press the "validate":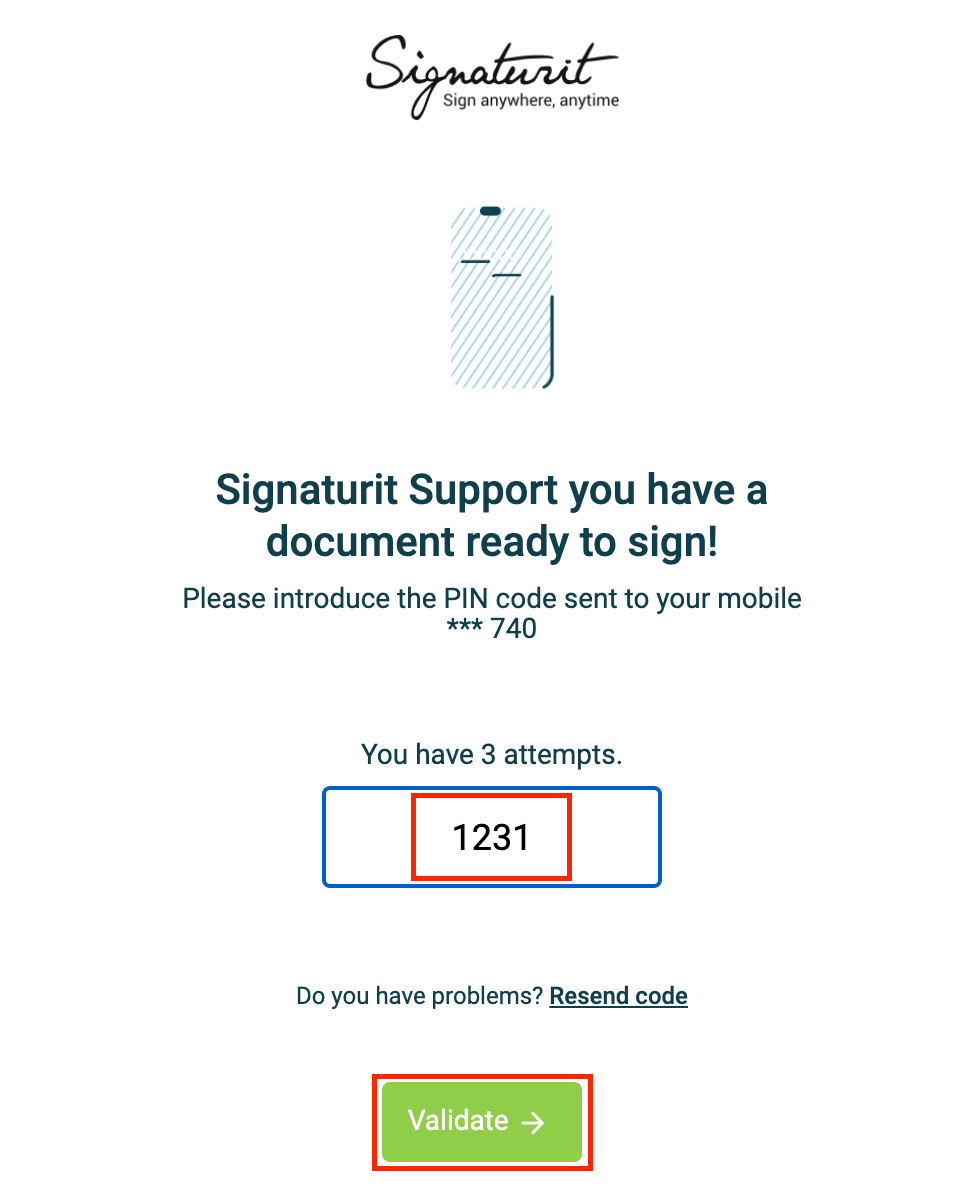 You will have already accessed the document and can continue with the signing process. If you have any doubts, we recommend the following tutorial in which you will find all the steps to sign a document from start to finish.
What problems can you encounter during a signing process that requires authentication by means of a PIN code? Below you will find answers to the most common questions:
I don't receive the code:
Check that you can receive text messages and calls, and that you have good network coverage. Wait a few minutes before pressing the "resend code" option, sometimes external factors may be affecting the reception of codes. Avoid pressing the "resend code" button several times, you will receive several codes and the system could even block the document.
If after following these steps you still do not receive the code, check with the person who sent you the request that your phone is correct. If it is not, they will contact us to provide you with a solution.
Many telephone companies have anti-spam filters for messaging services. If you are waiting to receive a request that requires authentication via PIN, check with your operator for existing blocks, so that they do not affect the signature process.
The document is blocked:
Contact the person who sent you the document, they will be able to unlock it in a few simple steps.
I am not allowed to enter the code:
Check that your browser is up to date and compatible, we always recommend Google Chrome or Internet Explorer 11 (older versions not supported). If after updating your browser you still can't enter the 4 PIN correctly, try deleting your browsing data and cookies:
- Instructions for Google Chrome
- Instructions for Internet Explorer