Available licences (Business and Business Plus) can be purchased monthly or annually. Keep on reading if you want to know how to change the periodicity of your current license.
Change from monthly to annually:
If you want to change your plan from monthly to annual payment these are the current available options:
Business: 360 EUR/year: include 60 advance signature credits.
Business Plus: 600 EUR/year: include 240 advance signature credits and 240 certified email credits.
Important: by default the credits are configured monthly, which means that Business Plus include 5 credits/month and Business Plus 20/month. If you want to have all the year credits form the first day you should ask it by sending a mail to soporte@signaturit.com, and we will issue the change ASAP.
The first step you should do to change the periodicity is to choose the option "billing" from dashboard top-right menu: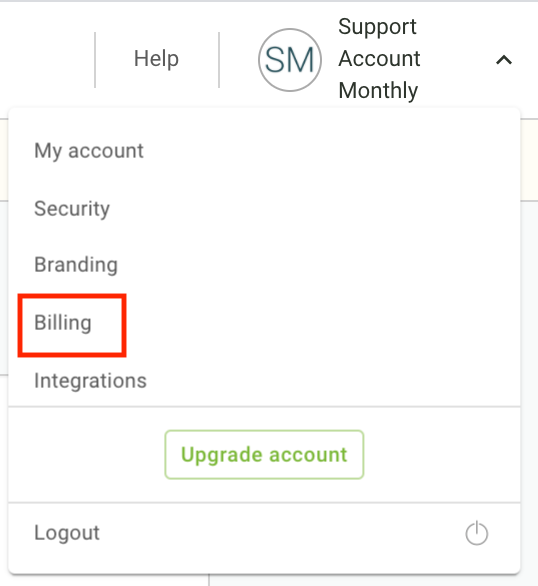 Click on the option "upgrade your plan" and then choose the option annual from the centre menu and finally click on the option it suits you best. Below the current plan it will appear the option "pay now", and below the other option it will appear the option "pay now" too.
In the example below, the user has a monthly Business plan, if he wants to choose the current plan but with annual recurrent, he should click on "pay now" and if he wants to make and upgrade to annual Business Plus he should choose the option "pay now" too, under the type of license that user wants to upgrade to annual.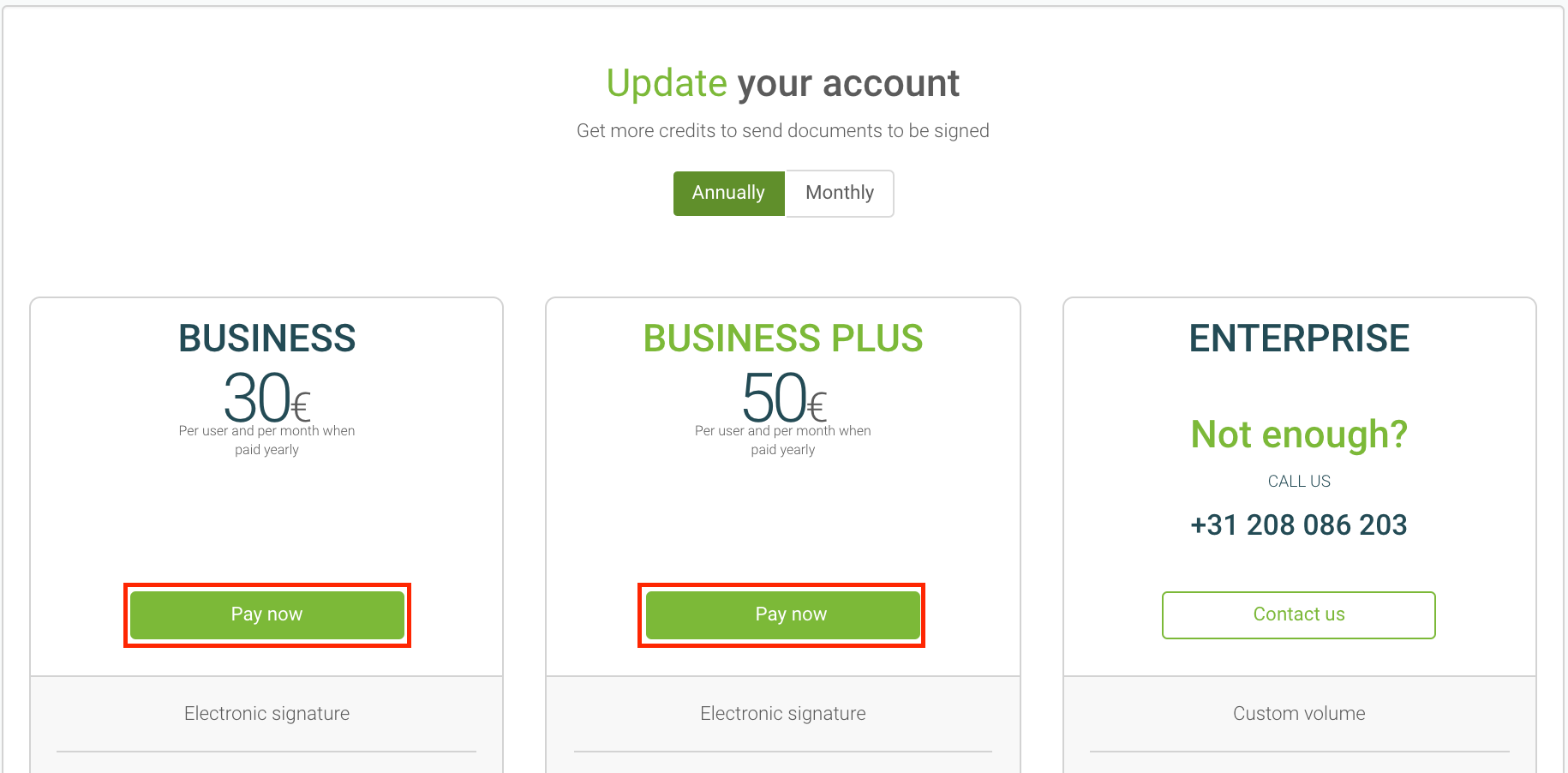 Clicking on "pay now" will take you to the screen for updating your details and payment. Fill in all the details and click on continue to make the payment and the change will be effective.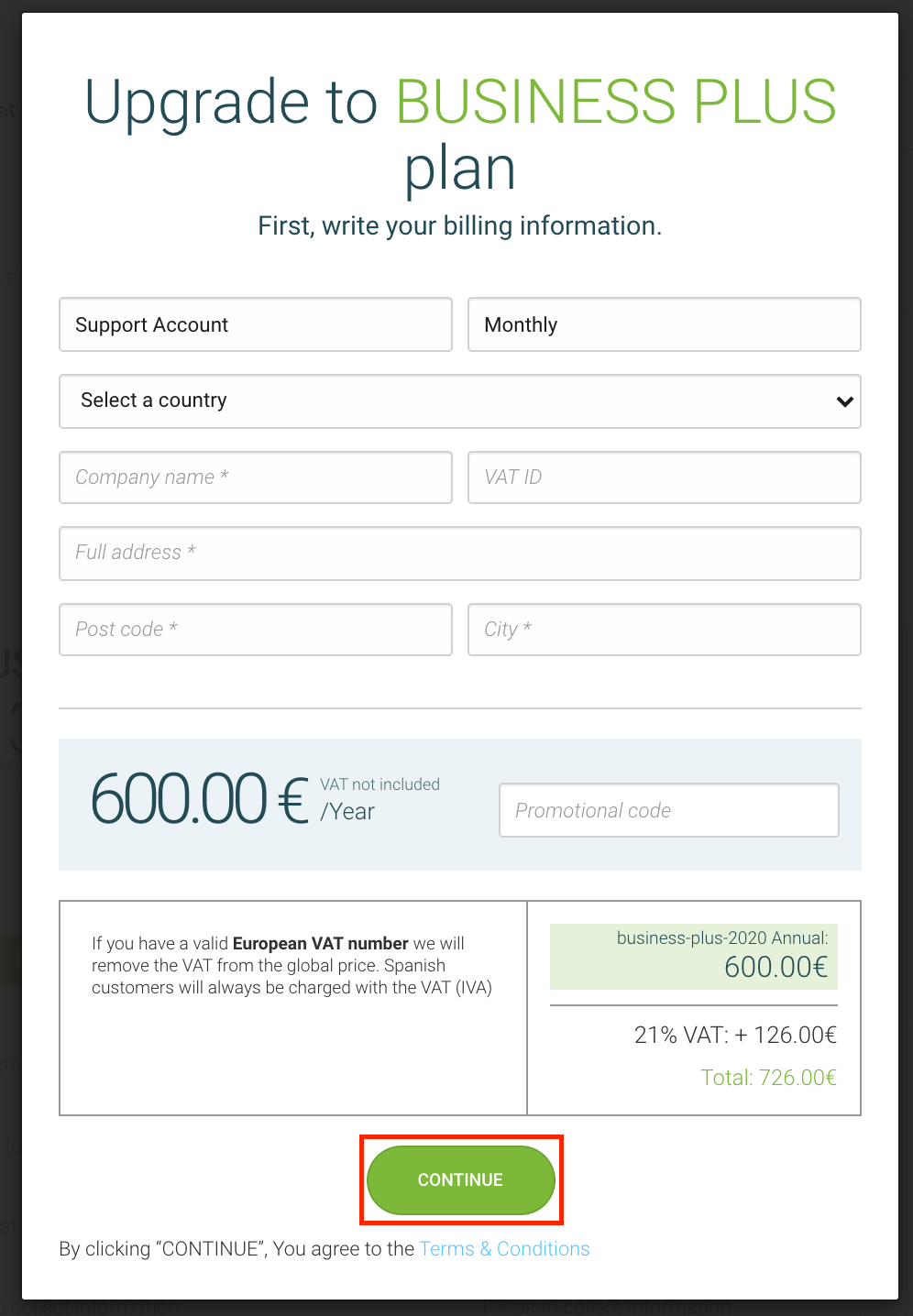 Change from annually to monthly:
If after the end of your annual plan you decide to choose a monthly plan you will have to follow the same steps as indicated above but under the option "update your account" you will have to choose the monthly option: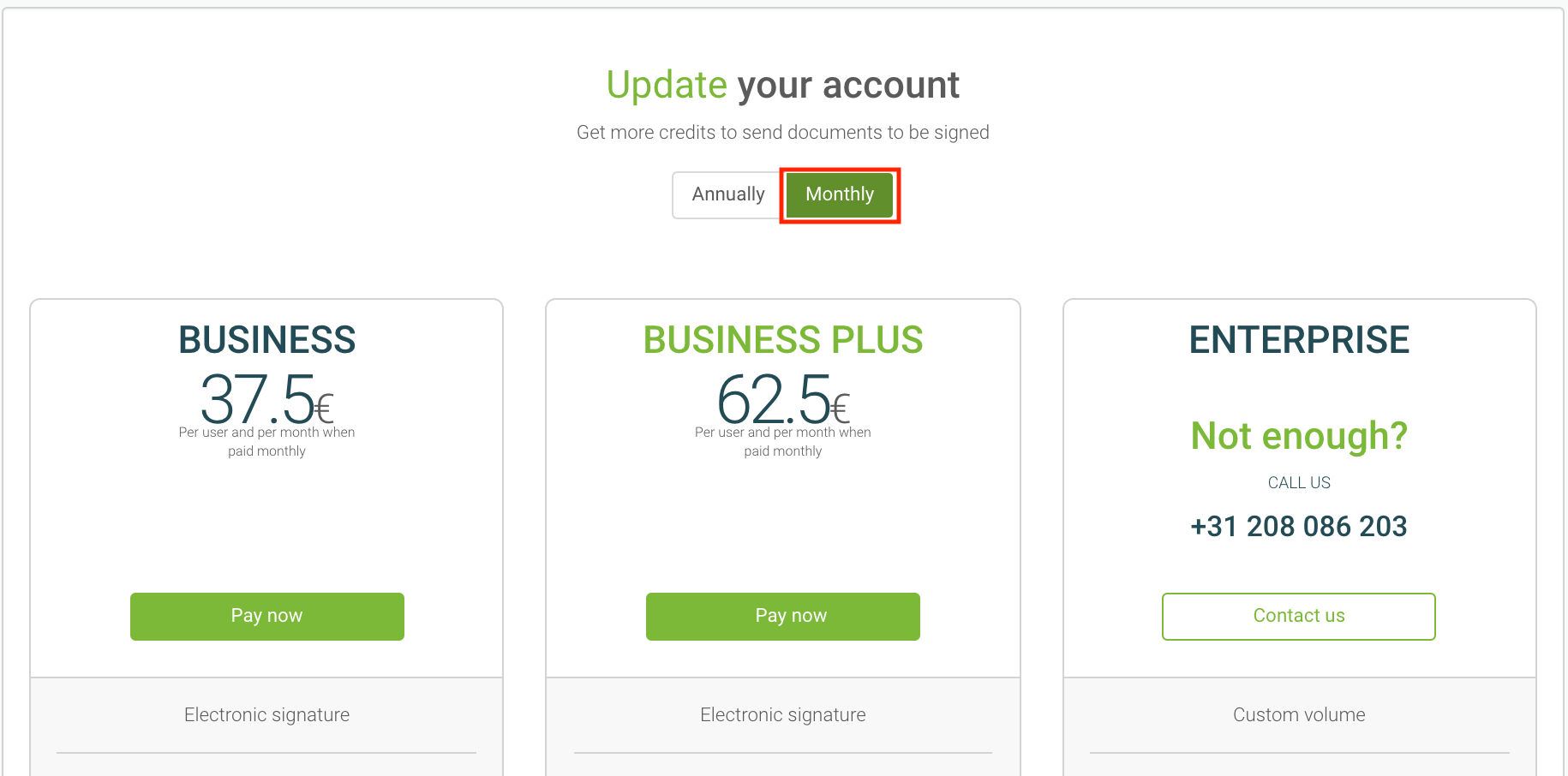 Remember that you must make the change at least 24 hours before the end of your annuity, since the renewal of all licenses is done automatically.
If you have any doubt or question, send a message to soporte@signaturit.com.