Keep control of your credits and buy more if you need to. You can control the usage of this type of credits from the dashboard:
Advanced signature 
Simple signature
Batch 
SMS
Certified mail
Enter your Signaturit account and take a look at the top menu:

If you hover over each request, you will see the initial amount of credits available and the current available credits in your account: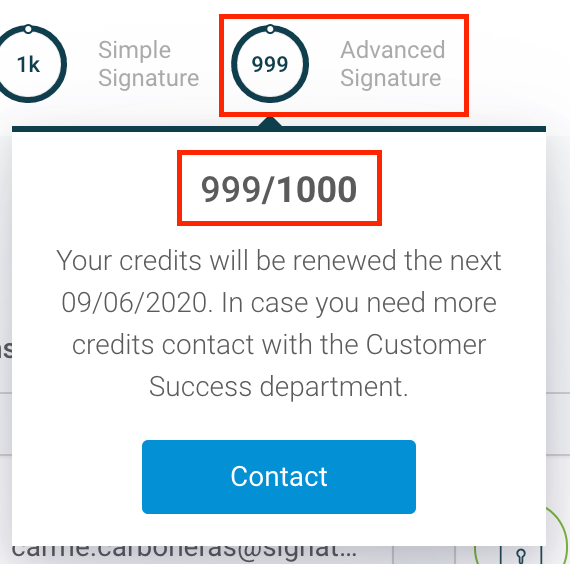 Click on "Contact" to send a direct message to Support team and know the options to obtain more credits for your account.
Here's how you can review your credits overview:
-  The right indicator show the total number of the credits and the left indicator show the total number of the credits available. If you see 199/200 it means that the initial amount of available credits was 200 and you still have 199 to use.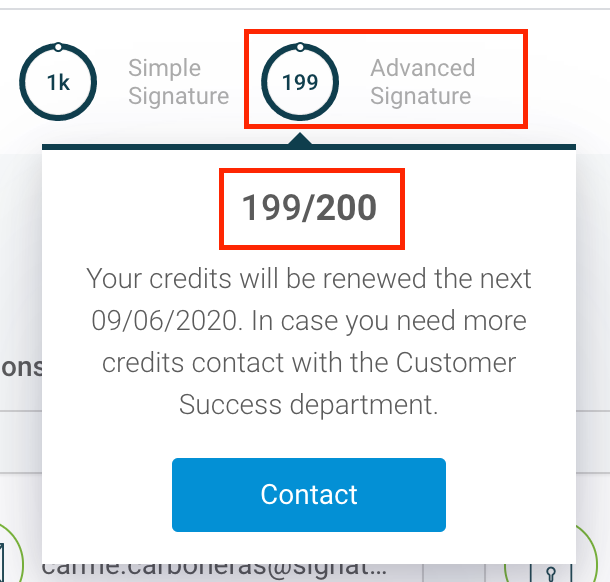 To avoid any misunderstanding always keep in mind that the left indicator show the available credits at that time.
To help to keep a visual control of the available credits, please note that blue circle around the available credits amount will turn to grey when the credits will run out.