You can control anytime exactly how many credits you have left to use.
To get an overview of your credits, or to get more and upgrade your account, click on My Plan on the upper menu.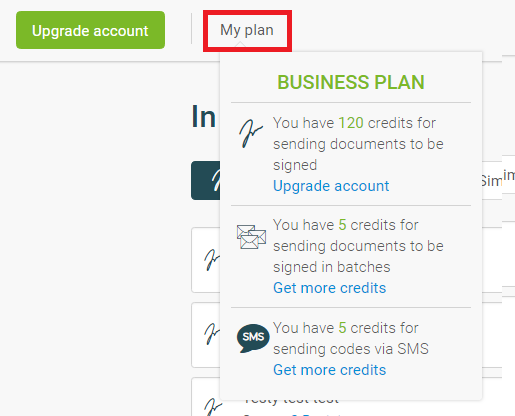 Below each type of signature or credit, you will see a blue link that you can use to purchase more credits or to upgrade your account.