Enterprise clients that want to connect to our API can do so from the Integrations tab, in your Account Profile. For flexible API usage, every user has an API token for individual use.
If you are within Signaturit and you're an Enterprise client, you can access your API token directly from this link in the Integrations section within your account.
Or by going to your settings menu and click on Integrations.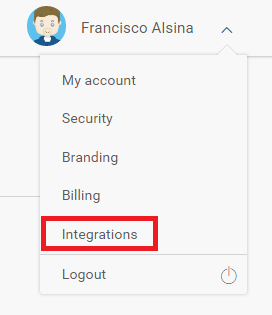 Your API token will appear at the beginning of this tab.
In case you are using our Sandbox environment, this is the link to access your Integrations section in your Sandbox account.
Remember you can access our API documentation here.