When you have created a template, it will be added to your Template's list. From there you will be able to send a template any time you want.
You will have two options to send a document with a template:
1. Click on "New request", from the bar menu on the left, and choose the option "From your templates".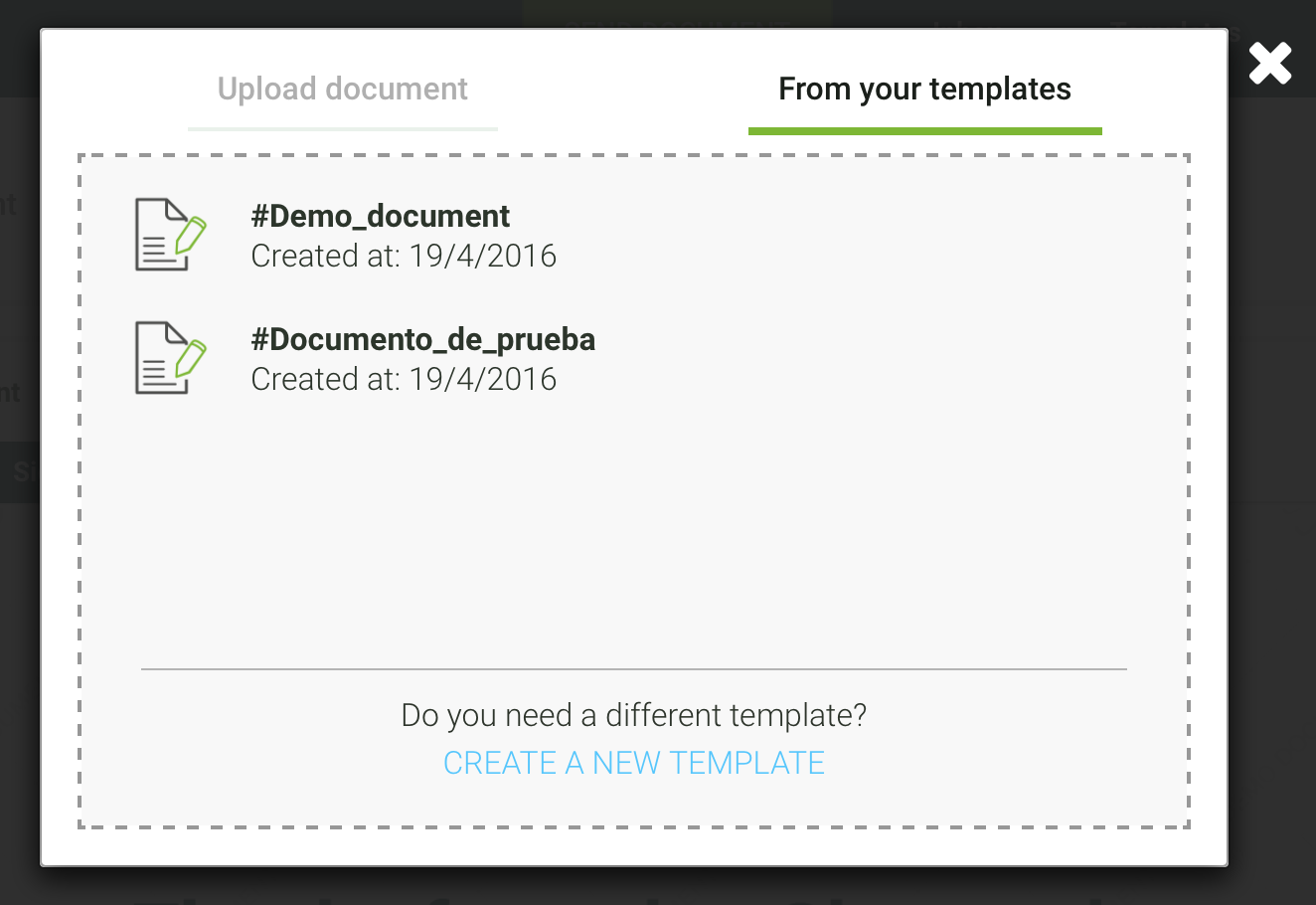 2. Go to the Templates section and click the button "Send" for the appropriate template.

2. Put the email addresses of the signers, and choose other details if you need other authentication steps (file or SMS). Don't forget to write the message body.