Share your templates with your teams or members. That way, the template you choose will be public and others will have access to it. 
To do so, go to Templates and click on "Share" on the template that you wish to share.

When you do it, a pop-up menu will appear. You just need to select with whom you'd like to share the template: to whole groups or to an individual member.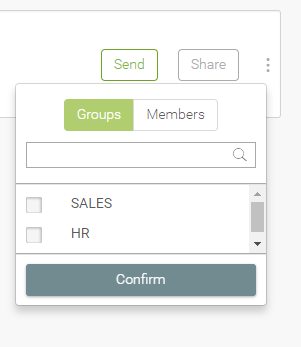 Once you've chosen, click on "Confirm". A message will appear warning you that the template will no longer be private. Once you confirm that, your template will be shared.