A Digital Certificate is a document identifying an individual or a legal person and a public key that has been assigned to perform a signature and/or encryption operations. This is essential for Public Institutions to offer secure services on the Internet.
At Signaturit, we always try to adapt to your needs. This is why, from now on you will be able to use your Digital Certificate to sign documents as well.
There are two ways to use the Digital Certificate to sign a document:
First option: Upload your Digital Certificate via Signaturit's Dashboard:
If you have a Signaturit account you can upload it to our platform following the next steps:
First of all you, will need to log in and choose Certificates on the menu shown on the left-hand side:

Click on Add Digital Certificate to start uploading: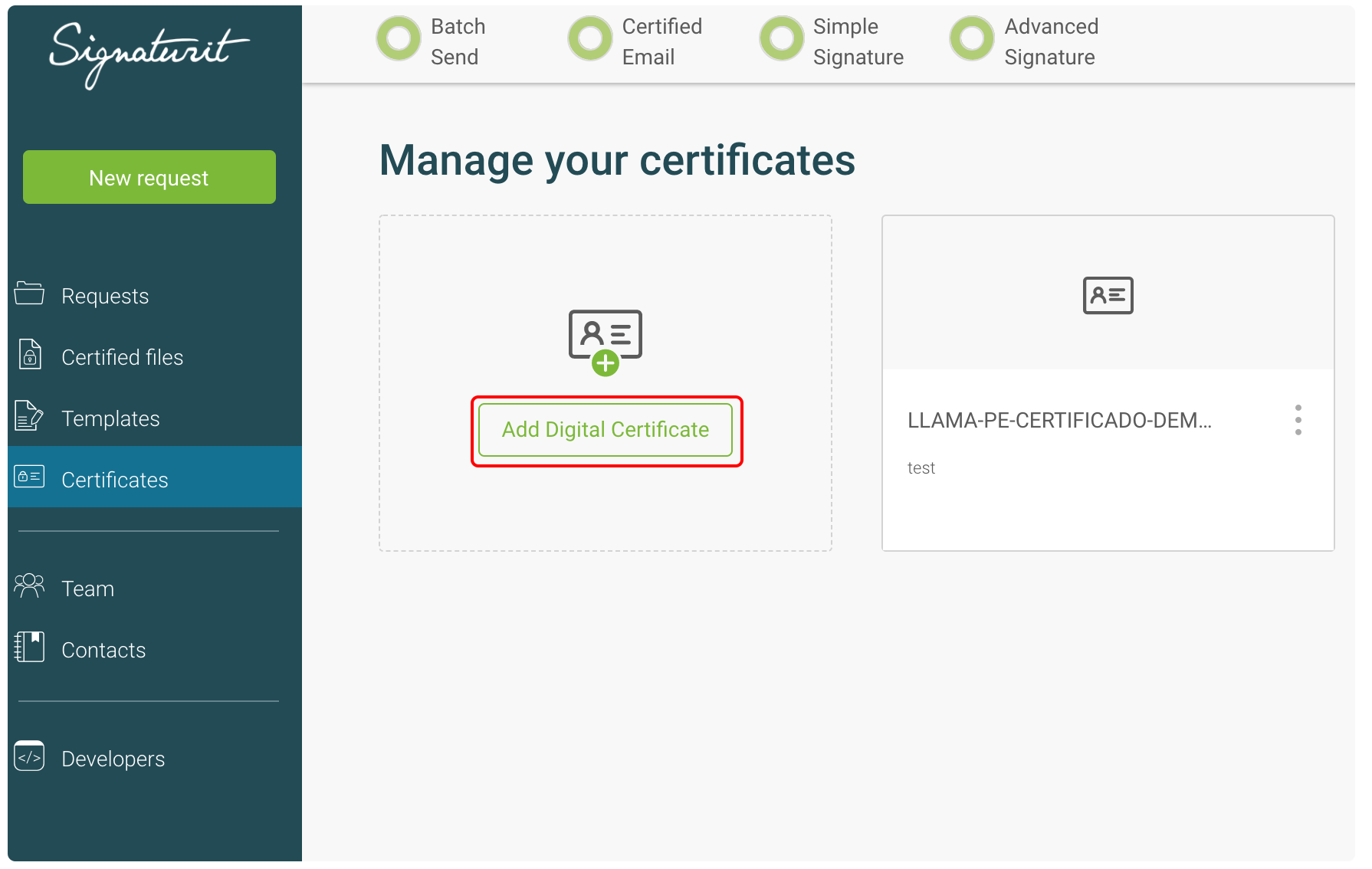 While uploading a Digital Certificate to the dashboard, it is always mandatory to enter the certificate's password and indicate if you want to request the password in every signature process. You also can add a description to quickly identify the multiple available certificates.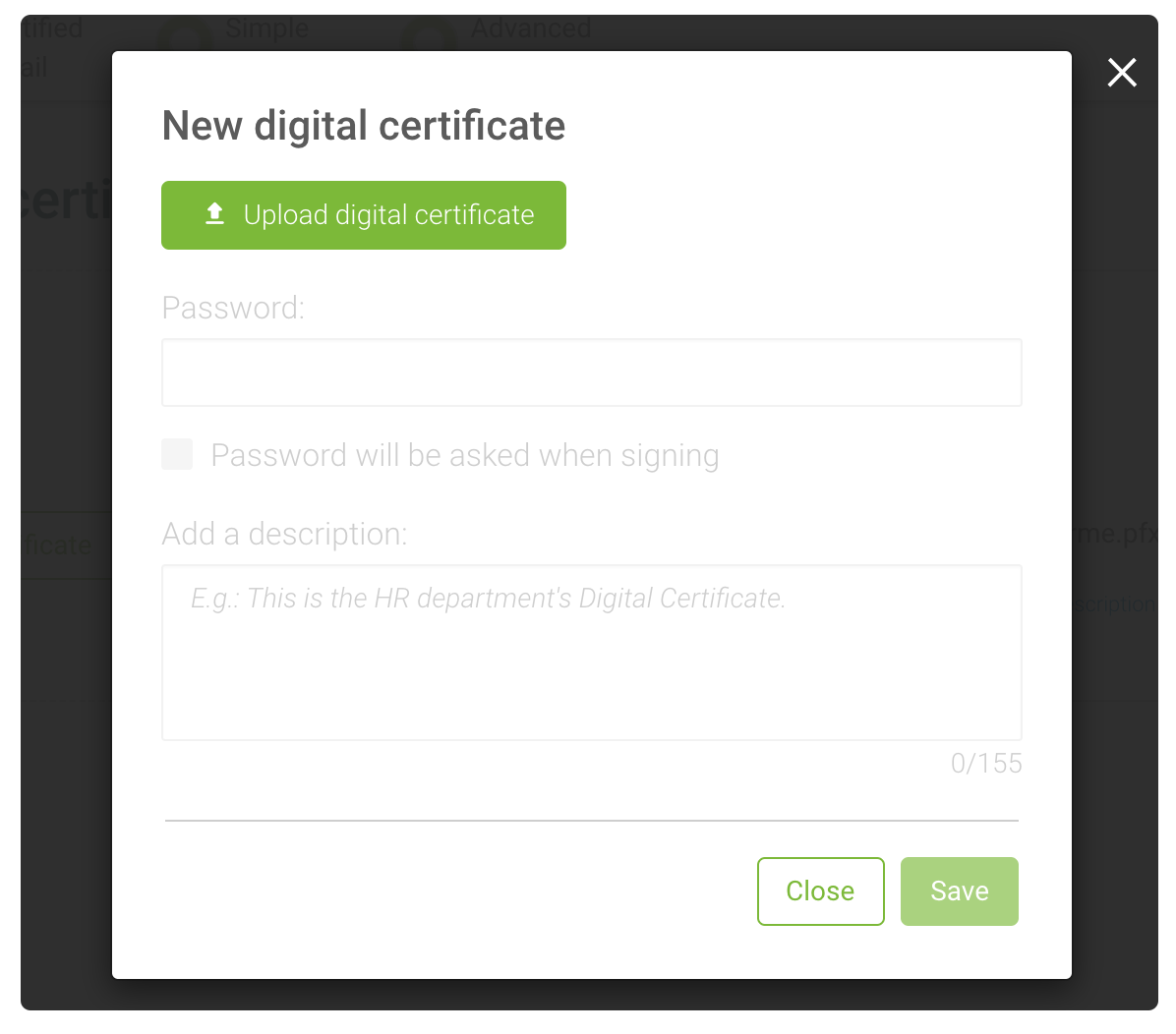 Now you have the certificate ready to use in the signature request you will receive from other Signaturit users.
From the Certificates management section, you can also remove them. Note: all pending documents that must be signed with this certificate will be canceled if you remove it:

As a main advantage, this will allow you to sign from any of your devices without the need to have the certificate on them, since it will be already associated to your account. However, keep in mind that this will only work if the signature request has been sent from another Signaturit account.
Here you have an example with a signature done from a mobile device: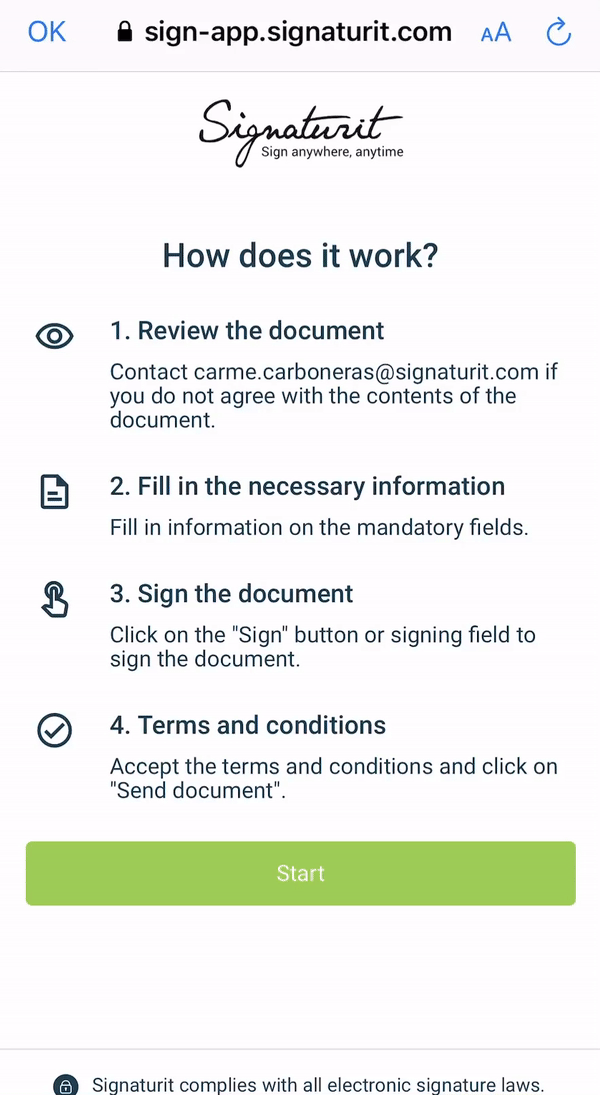 Second option: use the Digital Certificate stored on the device you will use to sign.
You will also be able to sign any document sent from a Signaturit account, with the certificate stored in the device you will use to sign.
First of all, you should open the document pending to sign and click Start: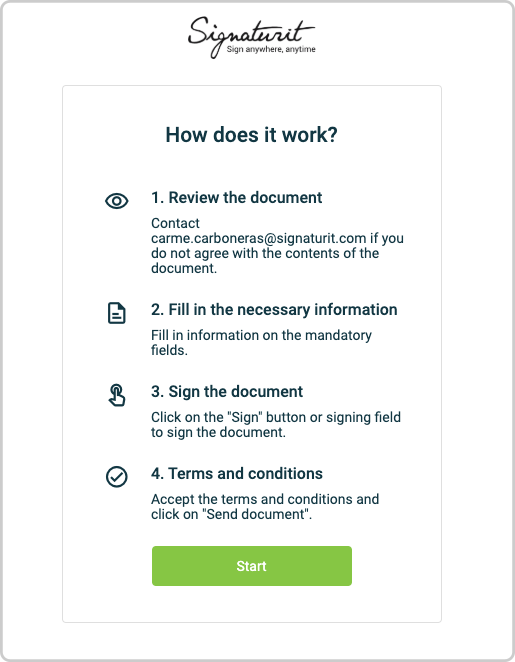 Fill all the mandatory fields, accept the terms and conditions and click on Accept: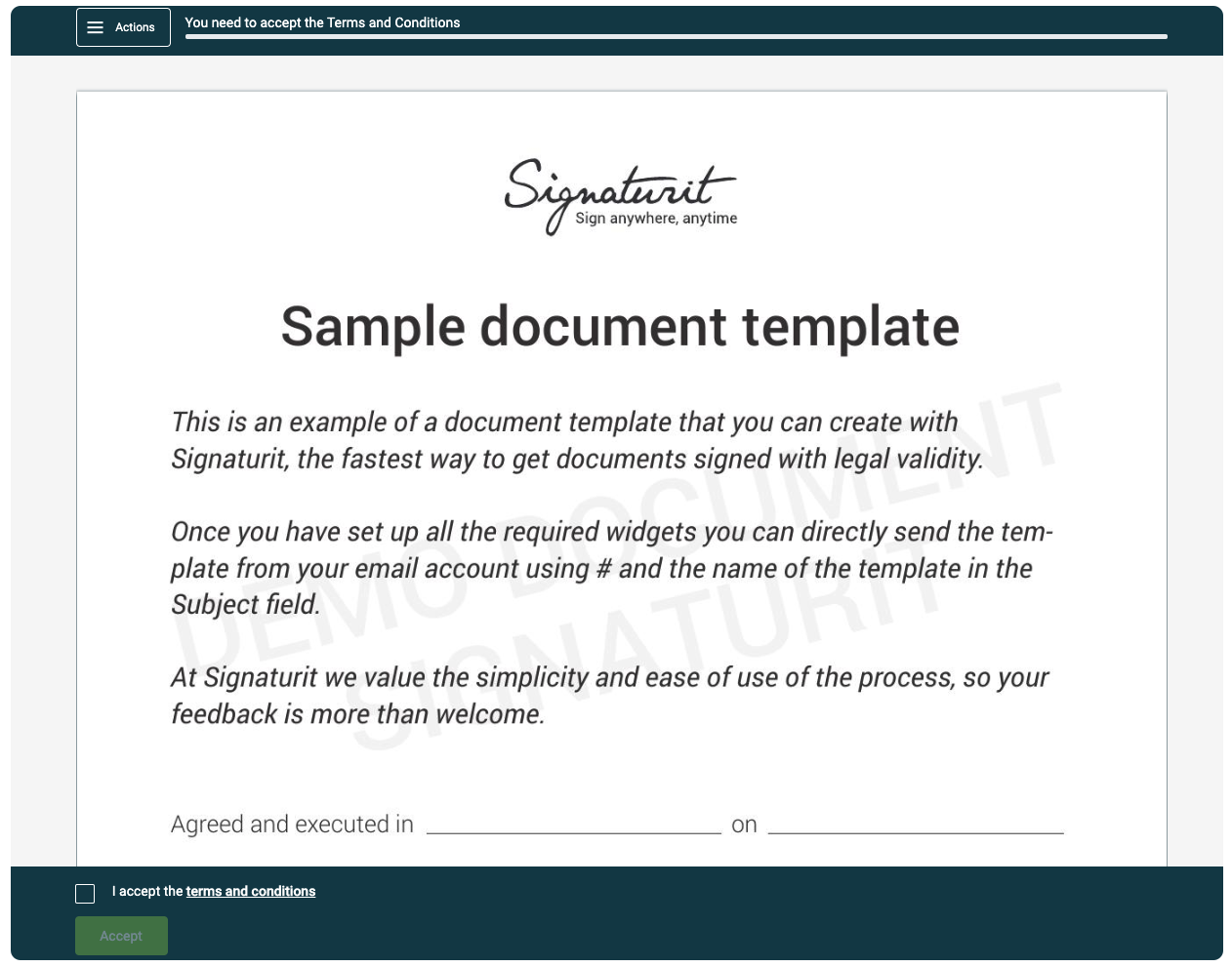 After clicking on the Send Document button a screen to upload your certificate will be displayed: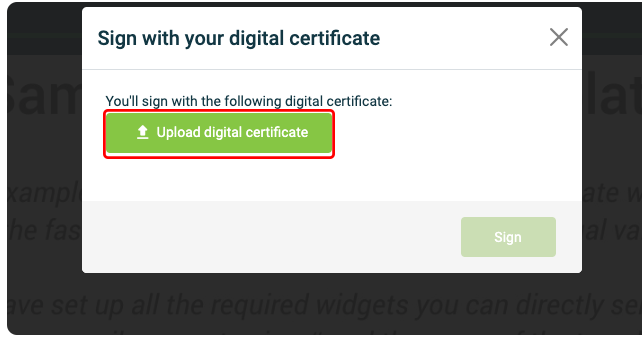 Click on Upload certificate, choose the location on your device and click on Sign.
The process is now completed.
Questions? You can email suport@signaturit.com. We are here to help!