Manage the security level of your members' access to Signaturit. To do so, open the personal menu and click on Security.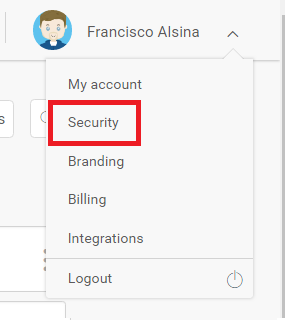 Once there, choose the password requirements for your team members. The more options you choose for your password, the safer it will be.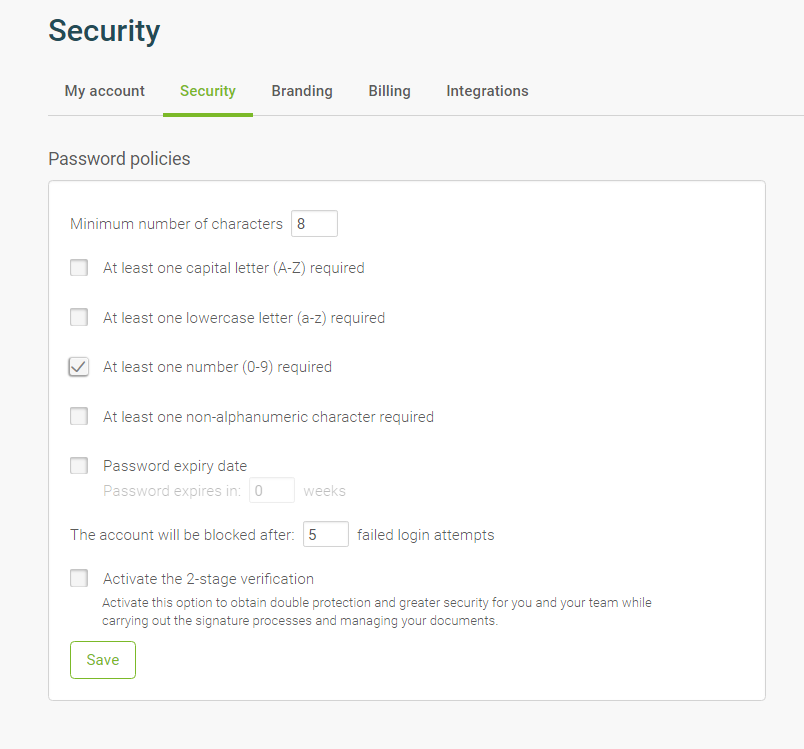 Once you have selected your options, click on "Save". 
Now, every time a Member changes or sets a new password, he/she will need to set it according your security standards.