Managing your contacts in Signaturit is pretty simple. First of all, let's start adding new contacts.
Access "Contacts" on the left menu. From here you can manage your contacts easily.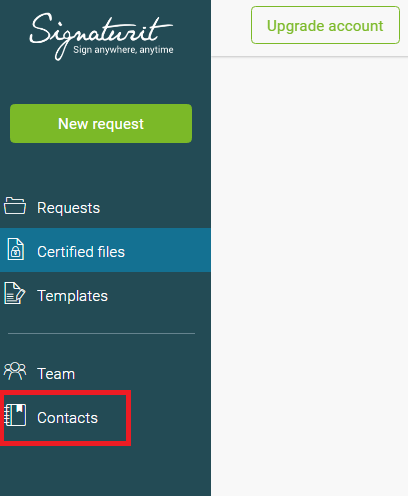 Once there, you can add contacts in two ways (syncing contacts or clicking on "Add contact").

Syncing contacts:
Click on "Import".
A pop-up window will appear that will let you choose the method of your choice (Gmail, Outlook or vCard). Sync it and they'll appear on the list.
"Add contact" button:
Once you click there, a pop-up window will appear letting you add contacts by introducing the name and the email of your contact.
You can add more by clicking the "+ Add other email" button.
When you're done, click on the "Add" button.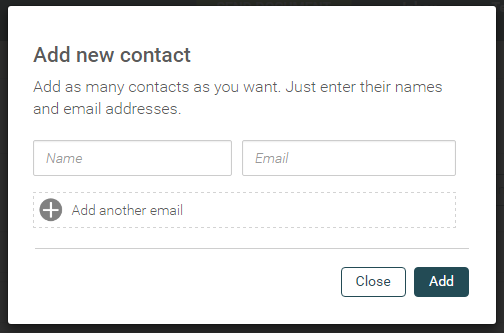 You can also Edit or Delete a contact by clicking the three dot button on the far right of each contact.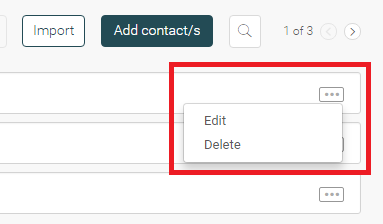 When you upload a document the usual way, you can double click on the Name field to view your contacts and add them quickly.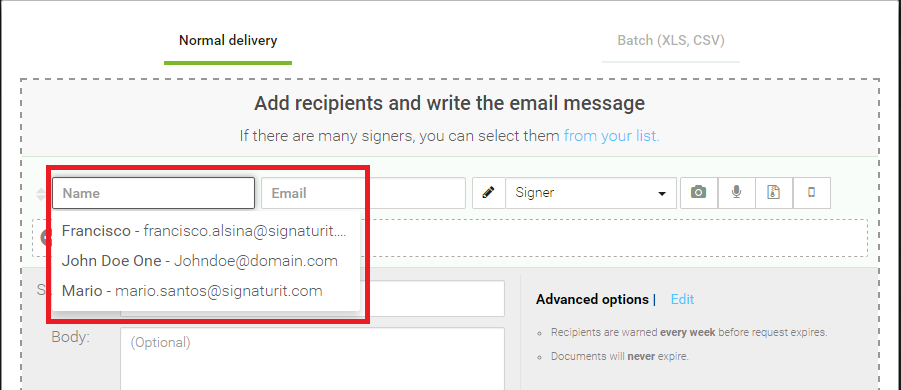 If you click on "If there are many signers, you can select them from your list" a list will appear with all your contacts. Once you've selected your desired signers and clicked outside the list, all of them will be added automatically as recipients.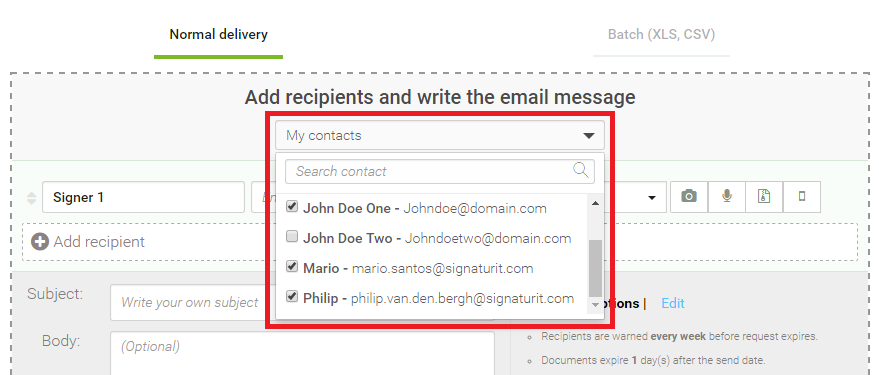 If you send a document to a new contact, he or she will be saved on your "Contacts".