Managing your contacts in Signaturit is pretty simple. First of all, let's start adding new contacts.
Access "Contacts" on the left menu. From here you can manage your contacts easily.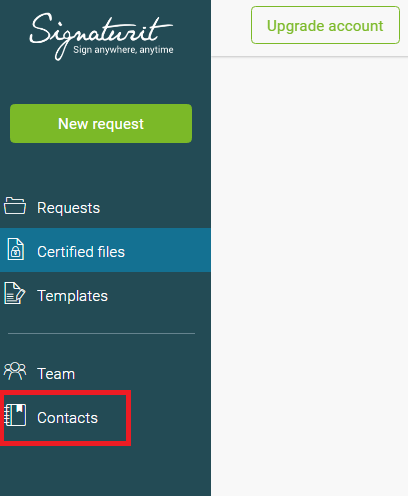 Click on "Add contact":
"Individual":
Once you click, you'll be able to add contacts by introducing the name, email and phone (optional) of your contact.
You can add more by clicking the "+ Add contact " button.
When you're done, click on "Add contact" button.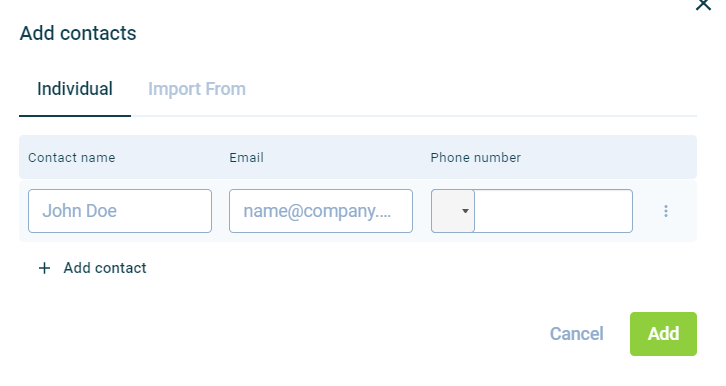 You can also Edit or Delete a contact:


When you upload a document the usual way, you can double click on the Name field to view your contacts and add them quickly.
If you send a document to a new contact, he or she will be saved on your "Contacts".
If your dashboard is different and you don't have these options available, it means that you still have a pre-2020 license. To get this new look, please write to peticiones@signaturit.com.