You can link a document with its audit trail by checking the private identifier. 
The private identifier is generated automatically by Signaturit when a document is sent to be signed. This ID is included in the PDF properties. 
In case of several signers, the ID showed in the PDF properties corresponds to the ID of the last signer in the audit trail.  
You can see the private identifier at the beginning of the audit: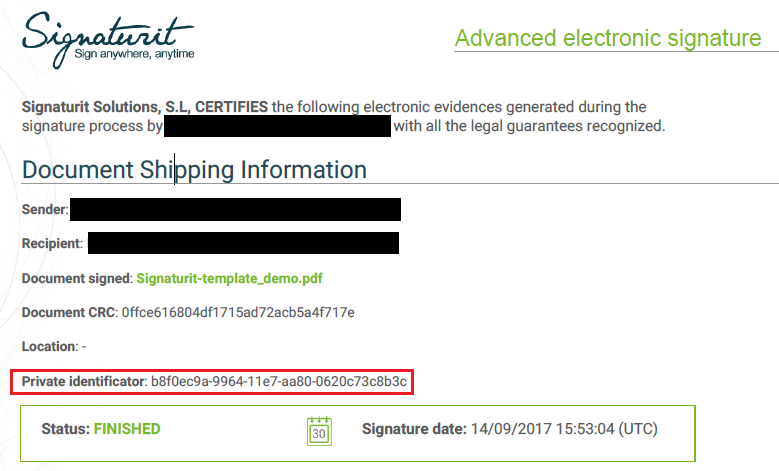 ​
​How to check the private identifier in the signed document:
Open the signed PDF file with Adobe and go to File -> Properties.
Click on the Custom tab.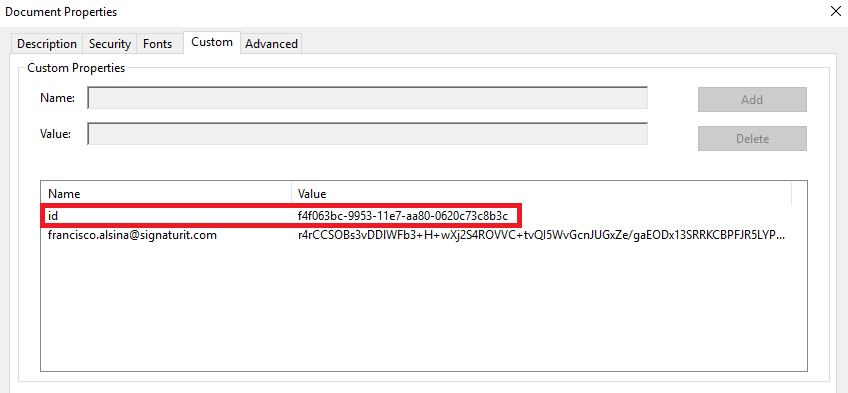 ​On this "Custom" tab you'll see the private identifier (id) along with the encrypted biometric information. 
Another way of proving the identity but, above all, the integrity of a document is double checking the CRC. Get more information on this by checking this guide.