If you are creating documents on Google Drive and you need them to get signed, you can quickly send them directly from the word processor's window.
To do so, go to your settings menu and click on Integrations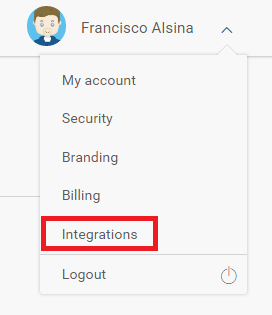 Once in the Integrations window, scroll down until you get to the option "Connect Signaturit with other tools" and click on Google Docs.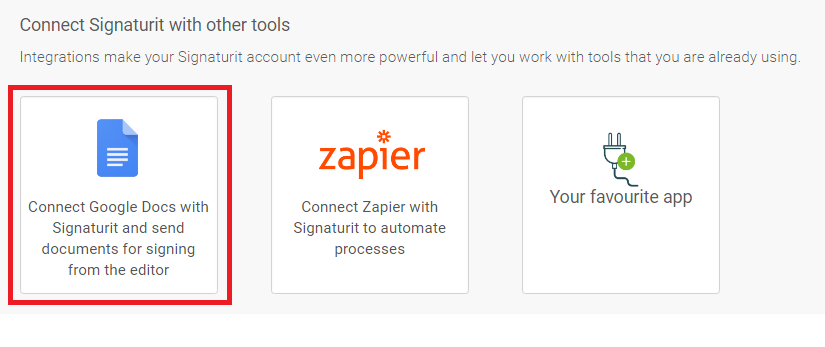 You'll need to install an add-on on your internet browser. To do it just click on Install add-on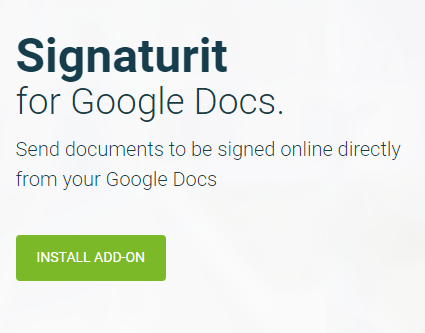 You'll be redirected to the Chrome add-on's page to install it. Just follow the instructions and click on Install at the top right corner.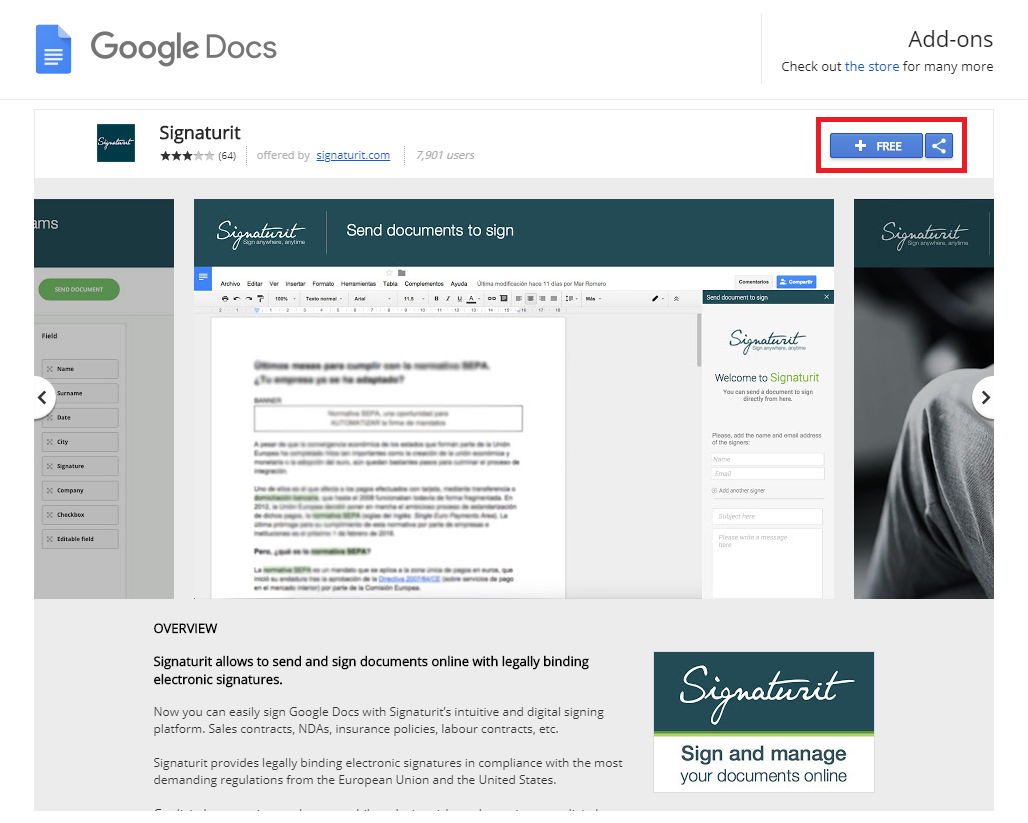 Once you have the add-on install, proceed to Google Docs and create the document as usual. When you're ready to send it go to
Add-ons -> Signaturit -> Send Document.
A bar will appear on the right side from where you'll be able to edit your content's email.
When you're ready click on Send Document to start the signing process.
Visit this page to get more information about Google Docs + Signaturit.