To change your email that is associated with Signaturit, you will first have to enter your personal profile. The first step is going to the upper right hand menu with your photo.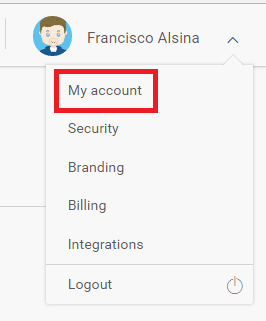 Click on "Change email" under the option "Registered email"

A new pop-up window will appear, where you will first have to enter your password for security purposes. You will then be able to enter the email address that you want to change to.
Go to the inbox of the new email address and verify your account.
Once done, close your session and enter Signaturit again with your new email.
Remember that the new email address you want to use cannot already be registered with our system, otherwise you will not be able to make the change.