All licenses have monthly or annual recurrence, which means that the credits will be renewed automatically if you do not cancel until the renewal date.
But, on what date and time are the credits renewed? Credits are renewed on the date you purchased your license and at the same time. For example, if you purchased the credits on March 11 at 12 noon and your license is monthly, they will be renewed on April 11 at 12 noon.
You can see the renewal date of the credits in the "subscription" section of your account: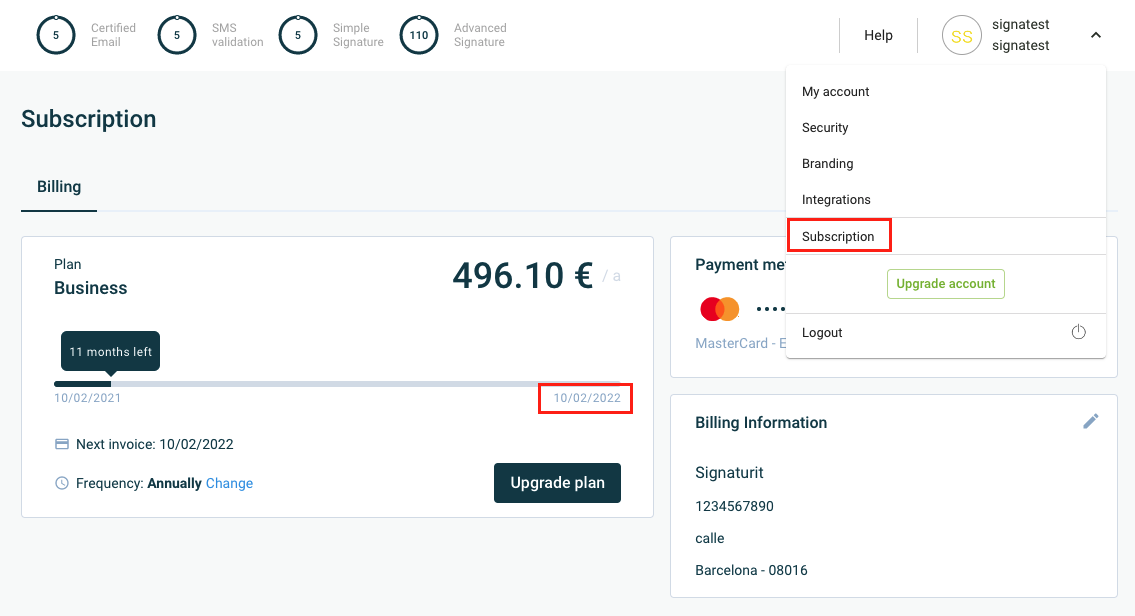 In the case of the image, the subscription is annual and will be renewed on February 10, 2022. The renewal time does not appear in your account, however, you can check this information in your bank statement in your bank's online banking.
Do you have more doubts or questions about collections, credits or billing? Visit the following section of our Help Center:
Or write an email to support@signaturit.com, we are here to help!