Would you like to know how to change or update the VAT number?
Down below you will find all the steps you should follow to update it. This won't take you more than 2 minutes, we e-promise it.
First of all, click on the icon with your name or account name, you will find it in the top right corner of the screen. Choose the option "billing" from the dropdown: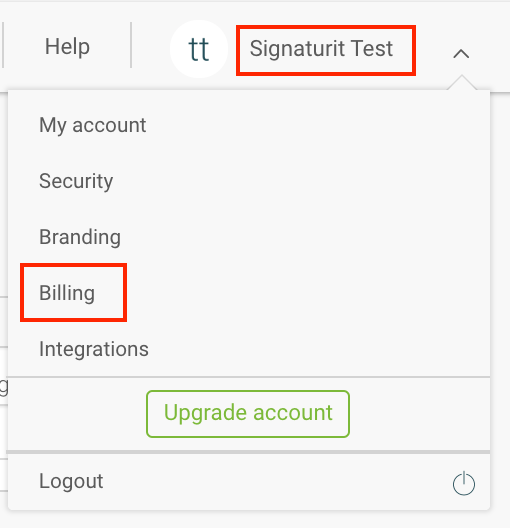 Once you will be in the billing section, introduce the VAT number in the box highlighted in red: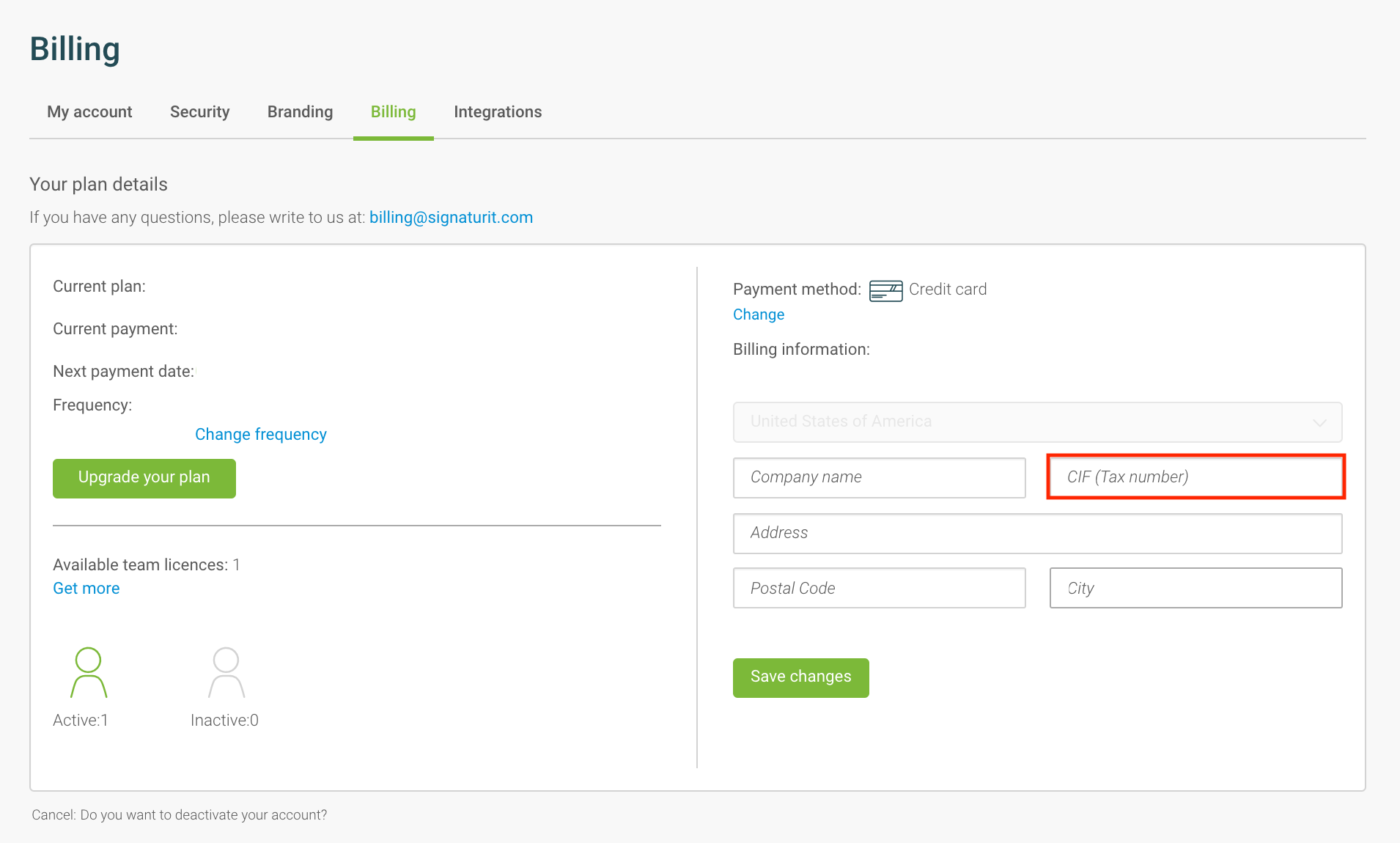 Easy right?
Any doubts or questions? Answer this message or send an email to suport@signaturit.com. We are here to help!