If you would like to connect Signaturit to your favorite tool and you can't find it on the Dashboard, just let us know. We will take your feedback into account and work hard to make Signaturit suits to your needs.
To do so, go to your settings menu and click on Integrations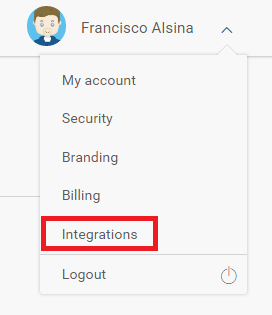 Scroll down and click on Your favourite app
Write the name of the tool that you would like to use with Signaturit and click on Request.
We will receive your feedback and start working accordingly.