If you forgot your password, you can reset it / create a new one.
Go directly to this link: https://app.signaturit.com/en/recover-password
Enter your email registered with Signaturit in the box "Mail".
Click the button "Password request".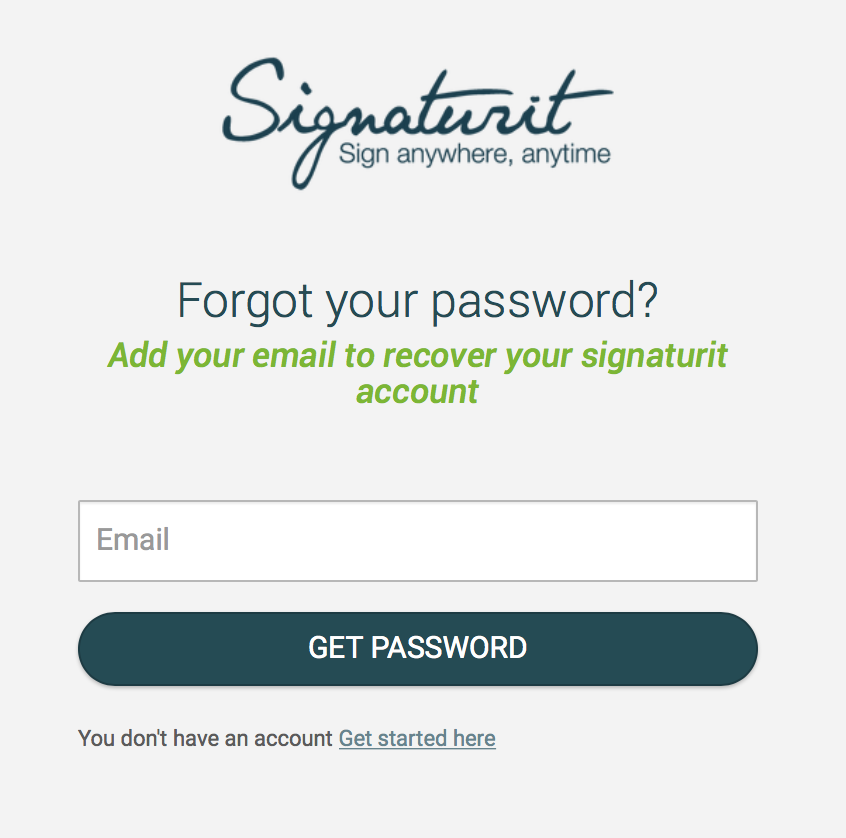 In a few seconds, you will receive an email which will allow you to change your password.
Open the email with the title "Reset your password (via Signaturit)" and click on the button Change.
You will then be taken to a screen where you should enter your new password.
Write your new password and repeat it to confirm.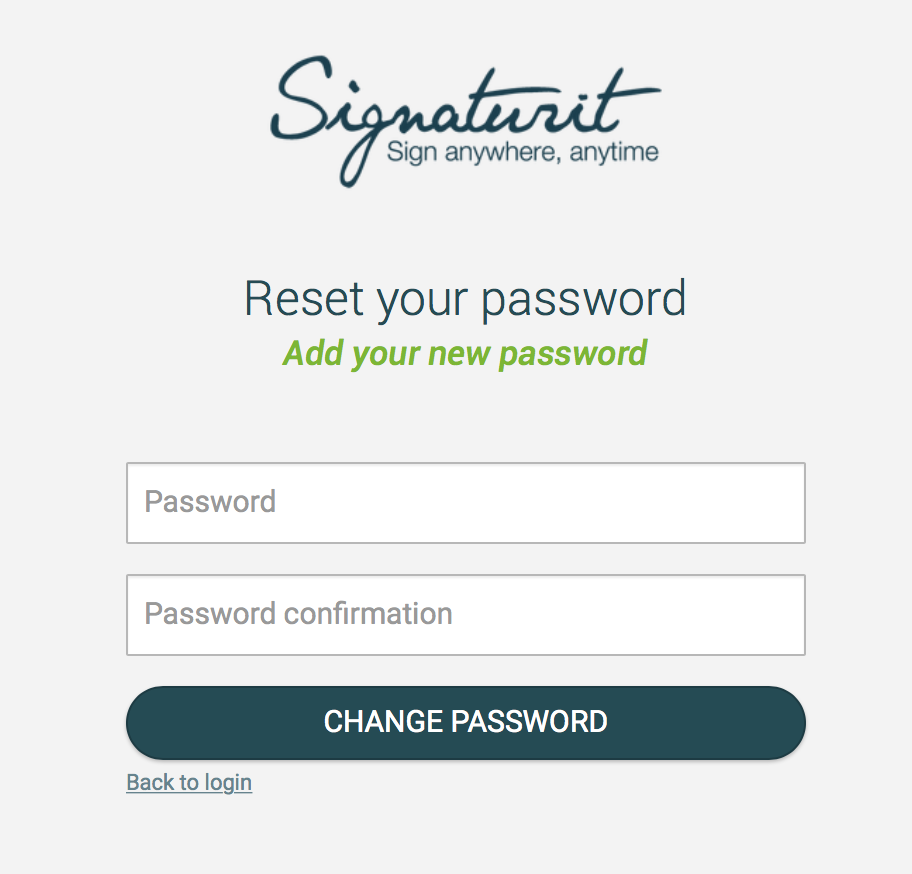 Press the button "Change Password" to save your changes, and you will be taken back to the control panel in your account.